23/02/2023 - By MJV Team
6 min read
Phygital: What It Is and Why It Is Evolving the Customer Experience
Phygital is a natural path for companies looking to adapt to new consumer behaviors and demands. Read on and find out why the future of Customer Experience lies in phygital experiences.
---
Faced with unprecedented times, retail brands had no choice but to redefine their strategy and find new ways to capture the imagination of their audience to keep in touch with their customers.
One marketing strategy that stood out: offering more Phygital experiences.
Phygital offers companies the chance to improve customer experiences and better satisfy customers. But, what does Phyigital really mean — and what does it represent for the future of customer relations?
In this article, you will see what Phygital is (and what it is not), and how its impact on the consumer buying journey and experience. Read more.
What is Phygital?
The term Phygital comes from the fusion of the words physical and digital – the integration between the physical and digital worlds. It means the incorporation of digital functionalities within the customer's physical experience — a process that integrates the two to craft ease, convenience, and autonomy in the consumer journeys, creating a hybrid buying experience.
Physical + Digital = Phygital
If we had to summarize what Phygital is all about, we would pick a couple of words, among them, convenience, autonomy, and immersion.
It is convenient because it allows customers to complete their journey in whichever way is most comfortable for them. Accessing the store both online and offline shortens the distance between window shopping and the final purchase.

It is autonomous because opening up multiple channels allows a brand to empower their audiences to decide how and where they are goint to buy. It not only diversifies the target audience, but also raises the number of interactions with the selling touchpoints per day. It's about letting customers choose how to buy.
It is immersive because it brigs the client to the center of the process — here the customers are part of the experience themselves. It's presented to us in the shape of retailtainment (or shoppertainment), the incorporation of entertainment elements within the buyer journey. And it goes hand in hand with the evolution of immersive technologies.
In essence, what are some practical examples of Phygital within the consumer experience?
We can say that Phygital is the name of the macrotrend embodied in online-to-offline (O2O) strategies, which merge the contexts of physical and digital experiences. In other words, everything that descends from an O2O strategy is Phygital.
Omnichannel is Phygital. Click-and-Collect is Phygital. Pop-up Stores are Phygital. Self-checkout (or no checkout) is Phygital. But the reach of Phygital experiences doesn't stop there.
The benefits
The benefits are experienced in a cascading way. They start with increasing the customer's engagement with the brand to extend the customer's LTV, and end up with savings in prospecting and acquiring new customers.


How Phygital Emerged: Alibaba's Phygital Vision
The smartphone boom in the 2000s significantly accelerated the birth of the digital era, offering millions of possibilities. Ever since, companies have been searching for how to improve customer experiences. But, it was only sometime later that the term "phygital" started cropping up.
Alibaba's idea was to blur the lines between online and offline commerce, making the two become one. Essentially, Alibaba aimed to create a seamless connection between offline and online. Incorporating digital functionalities within the customer's physical experience and vice-versa.
Phygital reached new heights during the COVID-19 pandemic as companies had to adjust their strategies. The challenge was to accomplish tasks that had previously been completed in person, digitally. Fast forward to today, the digital world is omnipresent, and it's essential for organizations not to lose sight of the importance of having a physical presence.
What impact does phygital have on the customer experience?
Promoting a good customer experience is vital in any sales channel, online or offline, but phygital can contribute to this perception more intensely.
Customers need to have their needs met across all channels in an integrated manner. Today, with the technologies available, it is no longer acceptable, from the consumer's perspective, to only be offered one specific channel.
Frustration ensues when consumers seek a simple solution but are directed to an automated chat service. Think, for example, about how you feel if you need to solve a problem that a simple email would fix but are directed to a physical store instead. In other words, consumers need to be able to do what they want through any service channel, whether physical or digital. This simple option makes the service experience more fluid.
Having omnichannel services, whether online or offline, is fundamental for a phygital strategy.
Four steps to adapting a phygital strategy
From browsing your website to the application of customer experience techniques, treating the customer well is necessary to retain them.
Winning over loyal and engaged customers is the desire of any company, regardless of size or sector. A good start to achieving this goal is to think about everything that can go wrong in the customer experience and implement solutions that avoid recurring problems.
After all, how much does a dissatisfied customer cost, whether due to poor service in your physical store or lack of contact in the brand's digital channels? Probably more than you think.
Phygital strategies are mainly focused on improving the user experience (and thus achieving greater returns).
1. Pay attention to your omnichannel strategy
Use an omnichannel strategy in your communication channels. This tactic serves to integrate your customers across all channels, with one central objective: engaging your audience.
The omnichannel strategy focused on the phygital experience must see the customer as the center of attention and, more than ever, offer a unique journey of excellence.
2. Promote actions that integrate the online and offline worlds
Marketing actions can work in an integrated way. Despite the difference between the platforms, it is possible to promote successful initiatives with creativity and planning in the physical and digital scenarios together.
Some of the main objectives of integrated marketing actions:
Promote qualitative experiences to bring the brand closer to the customer;
Stimulate sales;
Expand customer relations.
For this, it is necessary to know the different types of channels that can be explored in order to relate to your customers, understand their preferences and behaviors, and also make use of technologies that can contribute to this process.
Focusing on these main aspects will facilitate the development of integrated marketing and sales actions that really catch your consumer's attention.
3. Have technology as an ally
Devices and technologies such as smartphones, QR Codes, and artificial intelligence, promote not only the connection between the physical and the digital, but also the necessary immersion to keep your customer interested in buying from your company.
It is a mistake to think that for a phygital strategy to work, it must invest a great deal of capital ​​or have inaccessible technologies. With small details, it is already possible to provide a better consumer experience, such as adapting your website for use on mobile phones.
All this is only possible with an intelligent and strategic use of the technology we have at our disposal.
4. Provide unforgettable experiences
It seems that one of the most influential trends in the coming years is the demand for unforgettable experiences. Experience marketing, or sensory marketing, seeks to surprise consumers in places where they are not used to receiving marketing information.
A well-executed action will generate amazement or surprise in the consumer, in addition to the potential to make them feel like an important part of the brand.
People do not only buy products or services anymore, they are looking for sensations and experiences. Businesses that manage to offer these will thrive and stand out from others.
The Future of Customer Experience: What's Next?
At the core of the Phygital trend is a new consumer who expects companies to create seamless and consistent shopping experiences. They want to navigate smoothly from the company's website to the physical store and vice-versa. These omnichannel consumers, who are more empowered than ever, want to decide when, where, and how to shop.
And to delight and engage this new consumer, companies need to use new technologies in creative and unexpected ways.
Virtual Reality & Augmented Reality
AR and VR can be crucial in creating immersive experiences while ensuring smooth omnichannel journeys. Innovative AR and VR applications effectively meet the consumer demand for phygital experiences on the various channels they use.
Apps use AR to enable shoppers to virtually place realistically rendered and true-to-scale furnishings into their real physical space.
Other AR and VR applications also elevate shopping experiences. These include in-store navigation, immersive product catalogs, and customization tools. They make phygital experiences more captivating while connecting consumers to brands on an immersive and emotional level.
Metaverse
Much has been said and written about the Metaverse, and like all grand visions, it holds many interpretations depending on whom you ask.
However, there is only one certainty: the idea is an inevitable reality.
Here we are today, with hundreds of millions of users already on board. Many experts foresee the Metaverse becoming a Phygital world. A decentralized metaverse connected to the physical world, but with its unique characters — a Phygital world in a Web 3.0 landscape.
NFTs
Increasingly retailers will look to grow their brands within the Metaverse in 2023, emphasizing connecting physical products with digital assets. Your classic NFT concept.
Token-based engagement and digital product passports for luxury goods will be among the strategies used. Luxury companies like Tiffany's have already brought NFTs to another level by innovating and figuring out a physical form of crypto.
As a result, NFTs will no longer be used as just a token but will provide the ability to purchase uniquely crafted (physical) pieces.
Blockchain Technology
So are NFTs helping to bridge the gap between physical and digital? But how does it all work? And where are they all stored? This is where Blockchain Technology comes into play.
NFTs guarantee sole ownership of digital assets as a token on a blockchain network. From there, the value of the NFT can fluctuate gradually according to the supply and demand trends.
Start Providing Phygital Customer Experiences
As the world evolves and the difference between digital and physical experiences becomes the hybrid "phygital," organizations must have a strategy.
Fundamentally, brands need to create robust omnichannel strategies to integrate as much as possible of each environment and transform these experiences into new relationships and sales channels.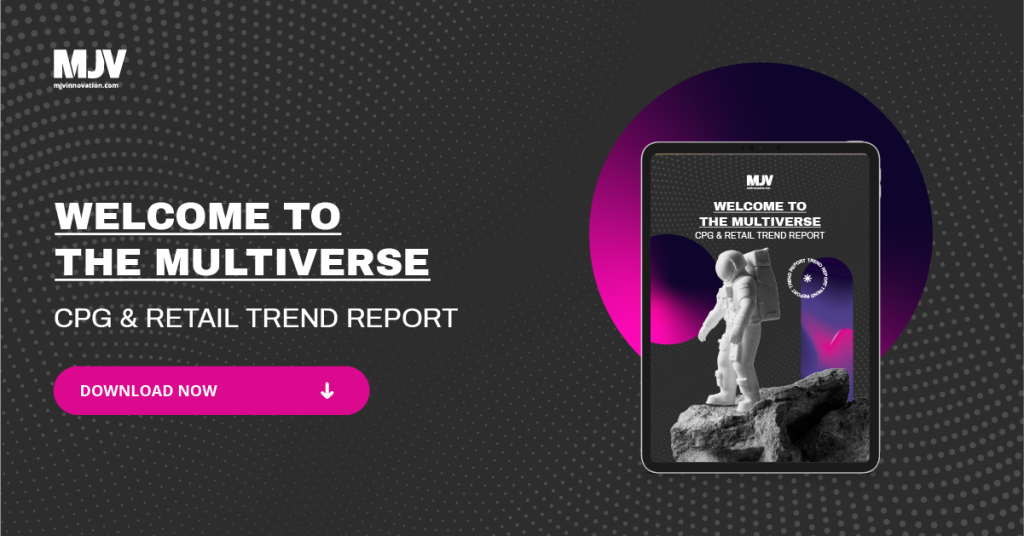 Back