15/06/2021 - By MJV Team
4 min read
What is phygital and why it represents the evolution of user experience
How to adapt to changes in consumer behavior? Phygital could be the solution!
---
The progress of technology never stops. We've barely had enough time to get used to the latest cutting edge tech, and there is already something new waiting for us right around the corner. Sometimes, incorporating something a bit "old fashioned" can have a serious impact on the way users experience a product or service.
Did you know that this concept is present in the omnichannel strategies of the world's leading companies?
What is phygital and what does it represent for the future of customer relations? The concept has shown us that new directions are always possible.
In this article, you will better understand what phygital is, how it came to be, what its main advantages are, and what impact it has on the consumer experience.
What is phygital
The term phygital comes from the fusion of the words physical and digital. In short, it is nothing more than the integration between the physical world and the digital world.
There is an incorporation of digital functionalities within the customer's physical experience and the opposite also occurs. It is a process that integrates the two and is now carving a new path in the jungle of UX with it's proposed hybrid experience.
In a time where the digital world is so omni-present, it's important to not lose sight of the relevance and presence that physicality can provide. As well as building relevancy and brand engagement with customers offline.
Philip Kotler, is an American marketing author, consultant, and professor; already explored very palpable considerations about how much consumers like to mix virtual and physical purchases in "Marketing 4.0".
From the point of view of companies, the challenge is to reconcile brand actions in order to reach different channels and offer the experience the customer is looking for, as we will see below.
How did "phygitization" come to be?
In the beginning of the 90's, with the deepening of globalization, the internet became popular and the digital universe gained more and more relevance.
However, there still seemed to be a great distance and difference in context between the digital and physical worlds.
The smartphone boom is one of the main reasons why the digital age has fully transformed, into what we know as: the digital era.
Since then, all the practicality and comfort provided by these connections have also come to guide what is understood as the offline routine of consumers. Simply put, this is how the phygital journey arose.
What impact does phygital have on the customer experience?
Promoting a good customer experience is important in any sales channel, online or offline, but phygital can contribute to this perception more intensely.
The customer needs to have their needs met across all channels – and in an integrated manner. Today, with available technologies, it is no longer acceptable, from the consumer's point of view, to be forced to perform a task on only one specific channel.
When you are looking for a solution and are directed to an automated chat service, you become frustrated.
And how about when you need to solve a problem that a simple email would fix and are directed to a physical store instead?
In other words, consumers need to be able to do what they want through any service channel, whether physical or digital. This simple option makes the experience more fluid and the service more agile and qualified.
In this sense, having omnichannel services, whether online or offline, is fundamental for a phygital strategy.
Four steps to adapting a phygital strategy
From browsing your website to the application of customer experience techniques, treating the customer well is necessary to retain them.
Winning over loyal and engaged customers is the desire of any company, regardless of size or sector. A good start to achieving this goal is to think about everything that can go wrong in the customer experience and implement solutions that avoid recurring problems.
After all, how much does a dissatisfied customer cost, whether due to poor service in your physical store or lack of contact in the brand's digital channels? Probably more than you think.
Phygital strategies are mainly focused on improving the user experience (and thus achieving greater returns).
1. Pay attention to your omnichannel strategy
Use an omnichannel strategy in your communication channels. This tactic serves to integrate your customers across all channels, with one central objective: engaging your audience.
The omnichannel strategy focused on the phygital experience must see the customer as the center of attention and, more than ever, offer a unique journey of excellence.
2. Promote actions that integrate the online and offline worlds
Marketing actions can work in an integrated way. Despite the difference between the platforms, it is possible to promote successful initiatives with creativity and planning in the physical and digital scenarios together.
Some of the main objectives of integrated marketing actions:
Promote qualitative experiences to bring the brand closer to the customer;
Stimulate sales;
Expand customer relations.
For this, it is necessary to know the different types of channels that can be explored in order to relate to your customers, understand their preferences and behaviors, and also make use of technologies that can contribute to this process.
Focusing on these main aspects will facilitate the development of integrated marketing and sales actions that really catch your consumer's attention.
3. Have technology as an ally
Devices and technologies such as smartphones, QR Codes, and artificial intelligence, promote not only the connection between the physical and the digital, but also the necessary immersion to keep your customer interested in buying from your company.
It is a mistake to think that for a phygital strategy to work, it must invest a great deal of capital ​​or have inaccessible technologies. With small details, it is already possible to provide a better consumer experience, such as adapting your website for use on mobile phones.
All this is only possible with an intelligent and strategic use of the technology we have at our disposal.
4. Provide unforgettable experiences
It seems that one of the most influential trends in the coming years is the demand for unforgettable experiences. Experience marketing, or sensory marketing, seeks to surprise consumers in places where they are not used to receiving marketing information.
A well-executed action will generate amazement or surprise in the consumer, in addition to the potential to make them feel like an important part of the brand.
People do not only buy products or services anymore, they are looking for sensations and experiences. Businesses that manage to offer these will thrive and stand out from others.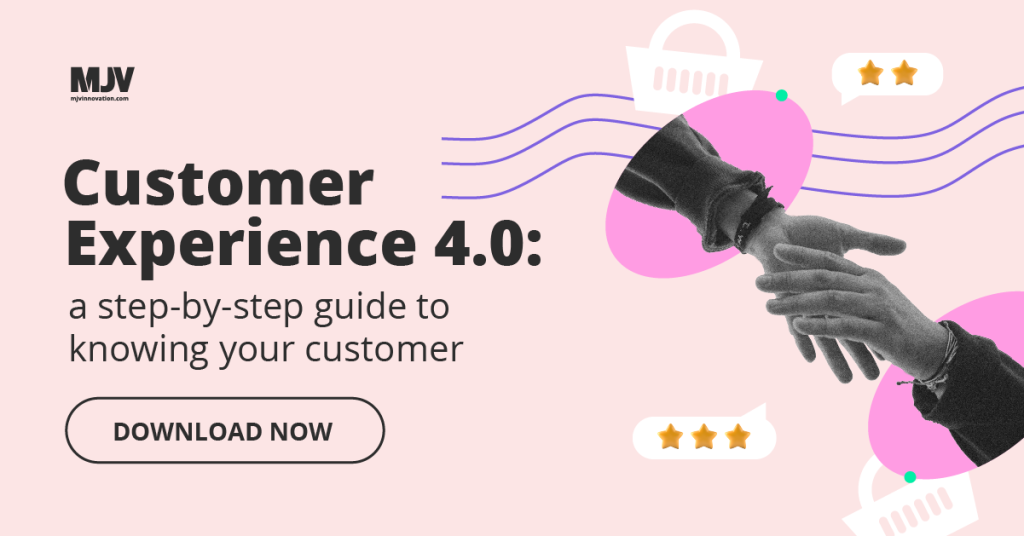 Back