09/02/2023 - By MJV Team
7 min read
5 Effective Strategies to Increase Customer Loyalty
Cultivating long-term customer relationships is the key to reaching brand loyalty and optimizing customer acquisition costs, an increasingly high-demand combination within companies.
---
Customer loyalty is critical to any business's long-term success for companies of all types and sizes. Many assume that attracting customers in the first place is the hardest part, but keeping them can be even more challenging.
Research indicates that it costs at least five times more to acquire new customers than to retain current ones. Business literature also shows that retention can be until 50x cheaper than CAC in some cases.

There are so many options for modern consumers that maintaining customer retention is no mean feat.
Providing good customer service alone just isn't enough anymore, you have to take action to create perceived value and retention intentionally. Luckily, there are some effective ways to win over that loyal customer fan base.

Read on to find out:
• Why building long-term relationships with customers is a game changer
• The evidence that back this up
• And 5 strategies to keep your audiences coming back for more.
What does Customer Loyalty really mean?
Customer loyalty in marketing or sales refers to buyers who have done business with a company and are willing to return due to their experiences with the brand. It's the willingness and desire of consumers to repeat the buying of products or services from a company.
OK, but what does customer loyalty really mean?
The term is closely related to customer retention, and retaining customers is the ultimate goal of any customer loyalty action or program. It extends the customer's lifetime value, generating revenue and opportunities for the biggest possible timeframe.
It's pretty simple, really:

When experiences are positive, loyal buyers will come back and choose an organization again, even if the competition offers similar products or services. But things can get ugly pretty quickly when those experiences could be better.
What makes customers loyal?
Customer Loyalty is more than just retention; it's the relationship satisfied customers have with the business establishments they frequent. And for this to happen, it's necessary to implement a series of practices that will win over the customer to make new purchases and refer your company.
Brand Value
A business's brand values are the core guiding principles that shape every aspect of the company, the beliefs that an organization stands for.
Brand values determine your brand's identity, message, and personality, offering principles that guide actions, behaviors, and decisions. Investing in and knowing brand values is fundamental for companies to ensure customers understand who they are.
Branding has become both more important and increasingly multi-dimensional and organizational values have become increasingly important in consumers' purchasing decisions. A strong brand garners attention in the marketplace and helps keep customers loyal.
Corporate Social Responsibility + Loyalty Programs
Related heavily to Brand Value, consumers increasingly place high importance on CSR.
"80% of Millennials expect the brands they shop with to show good corporate citizenship,
with two-thirds prepared to pay more to support businesses that do so." (Agility)
Businesses must go above and beyond to provide excellent customer experiences. One way is to demonstrate a willingness to give back to their community. A rewards program offers a simple and convenient way to incorporate CSR into a brand's identity.
Furthermore, organizations that offer customers a way to do some good themselves can exponentially enhance the customer experience. Loyalty programs help convert casual shoppers into loyal customers.
Personalization
One of the keys to fostering an emotional connection between customers and a brand is personalization. Customers feel valued and appreciated when individual experiences are catered and tailored to unique needs.
But to achieve this, customer data is required; the more you have, the more personalized the customer's experience becomes.
"80% of shoppers are more likely to make a purchase when
brands offer personalized experiences." (Epsilon)
Information like previous purchases, brand preferences, and key shopping habits can be incredibly useful in creating personalized experiences.
Customer Engagement & Freebies
An organization needs to be thinking about solving customer problems by educating them on how to get more out of products and services.
Customer education is an opportunity to demonstrate expertise and build trust, and when done right, companies can strengthen their customer bond.
Another way to keep your business top of mind for the customers is to show that you appreciate them by giving them business-relevant branded freebies. Think, for example, of receiving a free towel at a gym or a free mug at a coffee store. Simple, generous offerings can go a long way.
The point here and all of the above is to build and nurture customer relationships so that you can build loyalty and advocacy over time.
Why is Customer Loyalty so important?
So, at the end of the day, customer loyalty tells us that every company should have a preference for having a long-term relationship with its consumers.

But what does this long-term relationship mean? And more importantly, where is the evidence to back this up?
→ Research by Marigold shows that "a staggering 89% of businesses say that customer experience is critical for driving customer loyalty and improving retention."
→ Think Impact shared that: "Customer Retention has a huge impact on ROI – a 5% increase in CR results in a 25 – 29% increase in revenue."
→ Hubspot points out that: "The average, loyal customer spends 67% more in their 31st to 36th month with a brand than in their first six months of the relationship."

→ Finally, Business Wire states: "Even though 82% of U.S. adults say they are loyal to companies, many businesses focus on acquiring new customers."
Regardless of the size of a company, customer loyalty is essential, something all companies should aspire to. Here are our top reasons why:
Revenue Potential
+ Increased Share-of-wallet: Share-of-wallet refers to the amount of money a customer spends on a specific brand compared to the brand's competitors. Repeat customers typically spend more time and money with the brands they're loyal to, resulting in a more significant percentage of the share-of-wallet.
+ Planning: Customer loyalty helps in effective planning, enabling businesses to predict growth more effectively, thus helping in financial planning.

+ Cash-flow predictability: Customer loyalty also helps to predict cash flow more accurately, including having a minimum fixed profit, from which it is possible to direct resources toward new investments, ensuring continuous improvement and further growth.
Retention is More Efficient than Acquisition
+ Better Value: Loyal customers are more valuable than new ones, and retaining an existing customer is cheaper than acquiring a new one. The magnitude of this is highlighted by Philip Kotler when stating: Customer retention costs up to 5 times less than attracting new ones.
+ Conversion Rates: Existing customers have way higher conversion rates than new ones. The average conversion rate of a loyal customer is 60% to 70%, while that of a new one is 5% to 20%.
Loyalty Spreads
+ Better Word-of-Mouth Referrals: Loyal customers convert and spend more time with the brands they like. They also tell their friends and colleagues about those brands, which drives referral traffic and word-of-mouth marketing.
+ Brand champions: Happy customers will boost your brand by leaving good reviews and posting about their positive customer experience on social media. Customers referred by other customers also have a higher retention rate.
Returning Customers
+ Loyal customers spend more: Once positive experiences win customers over, they likely won't leave, even if charged more.
According to Gartner, 75% of consumers will pay more for products from companies that provide a good service experience.
+ Regular Shopping: After good experiences with a brand, repeat customers have higher chances of returning; thus, the likelihood of making future purchases increases. Sometimes, loyal customers even purchase products and services more often than they may need to, especially if the store has implemented a loyalty rewards program.
Trust
+ A forgiving audience: Loyal customers are more likely to forgive a company for a mistake: 74 percent of consumers say they will forgive a business for its error after receiving excellent service.
+ Referrals: Returning customers are more likely to recommend your brand without being prompted, which sends a better message to potential new customers.
5 Strategies to Increase Customer Loyalty
So which companies are getting this right? It's the time to check who is showing innovation within their Reward & Loyalty Programs, and who is coming up with the most customer-friendly ideas to keep the consumer lining up for repeat business. Let's get down to business.
1. Starbucks
The idea: The Starbucks Rewards program embraces the customers by offering free drinks and food with every purchase.
How it works: To earn loyalty points (or, in Starbucks' case, loyalty stars), customers need to order or pay using the Starbucks app. They can then redeem those stars to get free drinks, food, and even Starbucks merchandise.
The experience: Not only does this make it easy and convenient for customers to use regularly, but it also provides Starbucks with valuable insight via behavioral analytics.
The outcome: Starbucks Rewards is the most successful loyalty program in retail. With about 60 million memberships worldwide, it drives around 50% of its business.
2. Mastercard
The idea: Mastercard offers easy and accessible payment options to enhance customer loyalty.
How it works: They have programs like Masterpass, a digital wallet service, to give their customers the convenience and security of a single payment system accessible at their fingertips.
The experience: By taking the time to make things easier for the consumer, Mastercard's customer engagement strategy has successfully positioned the brand not just as a vendor but as a partner.
The outcome: It's fair to say Mastercard's loyalty program is going well, as they boast of having more than 100 million reward accounts on their official website.
3. Ben & Jerry's
The idea: Along with rewards like discounts Ben & Jerry's also advocates for social justice with unique flavors, e.g., Save Our Swirled – for the global climate movement.
How it works: With Ben & Jerry's rewards program, customers can get 10% off every purchase and extra perks like free cones and insider scoop. Plus, they donate sales to charities that support the environment, social programs, animal welfare, and other causes.
The Experience: Customer engagement happens through the value in the Loyalty Program plus those all-important shared values of their customers.
The outcome: At the height of the pandemic, with the food service industry in rapid decline, thanks to its reward program, Ben & Jerry's was able to thrive. The company increased its brand loyalty by 20% in the year 2020.
4. The North Face
The idea: The North Face customer loyalty scheme offers excellent personalization.
How it works: Customers can earn points by making purchases, attending North Face events, downloading the brand's app, using a reusable bag in-store, or even just by checking in at certain locations.
The experience: What makes The North Face's program so unique is how points can result in personalized lifestyle choices. Points can be exchanged for trying out new products before they're released to the public or even for unique outdoor traveling experiences.
The outcome: Against its competitors, The North Face is ranked in 5th place for its Net Promoter Score (NPS), a value designed to show how likely a customer is to recommend a brand. Yeah, it's hard to be Nike and Adidas's contender.
5. The Body Shop
The idea: The Body Shop has an excellent integrating program that allows customers to donate their rewards from purchases to many of the brand's partner charities.
How it works: Not only does it help the chosen charities, but it also helps solidify the company's brand's image as socially conscious.
The experience: Customers can support a cause they care about through the brand. Customers become more loyal to the brand as it reflects their values and resonates with them.
The outcome: We got no specific numbers to share here, but what makes the Body Shop's loyalty program so great is that it acts almost like a community rather than a points program — which isn't typical among other e-commerce brands.
Make it personal with your loyal customers!
Customer loyalty is about engagement; to help build consumer relationships. The key is to make each interaction personal and valuable.

There are a few ways of going about this, but one thing is critical: offer something more than just a simple product or service.
Make your customers feel special; they deserve it. And then reap the rewards of repeat business.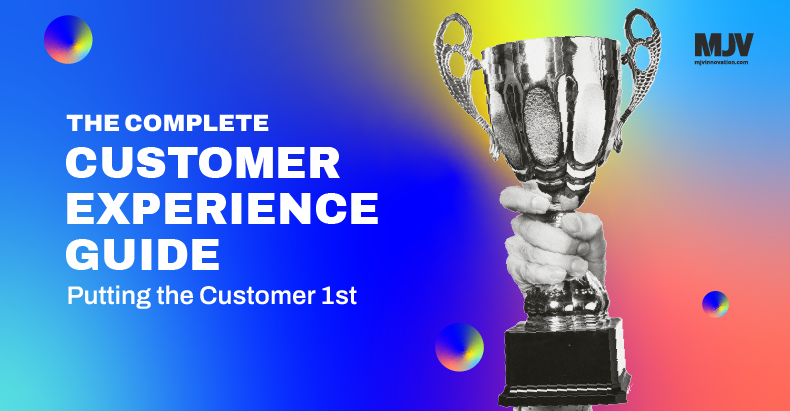 Back