11/08/2020 - By MJV Team
3 min read
Nearshore, Offshore, and Onshore: what is the difference between types of IT outsourcing?
Today, we live in a time called interregnum. That's what Zygmunt Bauman calls the period.
---
It's not the first time this happens. It certainly won't be the last. We are between what is no longer and what is not yet. The model we used up until now is not capable of solving today's challenges. But the new ecosystem is not yet ready.
It is true that after the Digital Revolution, these transitions started to happening in much shorter intervals. A little gift left by the fast pace of technological evolution.
Some solutions are losing a lot of relevance, others continue to be adjusted and quickly prototyped to better respond to new scenarios – more specifically to the remote and 100% digital world.
This is, without a doubt, the case of IT Outsourcing. After all, this new normal calls for a much more strategic role in the area of Information Technology.
It is worth noting: It is extremely important to institute your IT department as the center of this strategy. The new normal is the result of an urgent digitization process. Don't lose your team.
We produced this article to dive into the universe of IT Outsourcing, let's talk about the difference between some possible models.
Nearshore, Offshore, and Onshore: understand what the best solution for your business is
The Era of Hyperconnectivity has begun. Internet, 5G, cloud solutions, IoT, Data Science. Technology is largely responsible for easing barriers, making all places accessible.
Here at MJV, we use mixed squads, including team leaders, designers, and strategists from our facilities in Lisbon, and back-end software development provided by our teams in Brazil.
By working with integrated teams in Europe and South America, we ensure that companies get the right mix of benefits to achieve their business goals.
There are several types of IT Outsourcing, let's talk a little about 3 of them:
Nearshore
The process of sending IT-related work to a company in a country that shares a border with yours. This facilitates travel and communication between the two organizations.
Onshore
It involves hiring an external service provider, located in the same country as the company, to provide IT-related work, remotely or on-site.
In this model, local teams are easily accessible, speak the same language, live in the same time zone, and have practically the same mindset. In addition, internal managers can assess the employee work, in addition to not being too far away, in case a problem arises.
Offshore
Offshore outsourcing involves sending IT-related work to a company in a foreign country, offering cost savings.
Which service areas benefit from which models
IT Outsourcing is perfect for different service areas. We will list a series of them here so you can see if it can solve your company's challenges.
Web & Mobile App
Android
IOS
Hybrid
Cross-Platform
Windows
DevOps
Cloud Platforms
Automated Delivery Pipeline Services
Container Management and Support
DevOps Consulting
Continuous Integration and Deployment
BI & Big Data
Ecosystem Hadoop
Data Science
Python
Data Analytics and Reports
Data Collection
BI Implementation
Data Development Warehouse
ETL
Data Quality
Digital Transformation
Human-Centered Design
Customer Experience Journey
Drive Data Collection
Acceleration of Real-Time Analytics
Impact on Decision Making
Information security
IBM Integration Bus
IBM Data Power
Bonus: Achieve better results with Nearshore + Offshore
We decided to combine the best of both worlds – nearshore and offshore. The combo promotes more efficient results, even in times of crisis like the ones we live in now.
From Offshore, it is possible to guarantee:
Greater cost-efficiency
Strong skillsets
Scalable infrastructure
Large projects
South American time zone
Nearshore provides:
Strategic projects
Europian time zone
Client proximity
Similar culture
High-quality professionals
With so many isolated advantages, we decided to create the MJV Nearshore + Offshore combo, delivering to our customers:
Greater cost-efficiency
Strong skillsets
Scalable infrastructure
Strategic Projects
Large and complex project development
Europian time zone + South America time zone
Long working day 12 hours, due to our multiple offices around the world
The Future has arrived
Vulnerability and the unknown are very uncomfortable – and sometimes a little scary. Therefore, moments of transition end up being seen as crises. But if you look carefully, you will see the enormous innovative potential that they carry.
The way forward is to adapt, preferably quickly. Accept that some changes, sometimes many, must be taken in order to do so.
It's time to look for solutions – and good partners – to realign your company. Remember: in an increasingly digital world, your IT takes on an even more strategic role.
Outsourcing is a powerful tool to start this process towards the new age of IT.
One last piece of advice: take small, controlled risks. This usually provides great results. After all, what is innovation if not the opportunity to do something differently?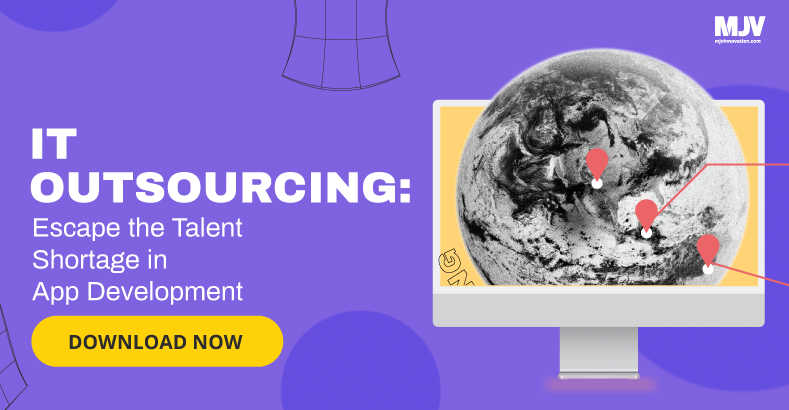 Back