14/07/2022 - By MJV Team
3 min read
Case Study – Pro Natura Smart Amazon: driving positive impact in Amazon rainforest communities
You may know açaí as a superfood, but it's more than that: it plays a key role in the survival of Amazonian communities. We invite you to learn about this story and the positive impact that technology has on the Amazon.
---
Pro Natura designed the SMART AMAZON program to offer sustainable and innovative solutions. The project is a proof of concept to be scaled up in other contexts and regions. Its goal is to use advanced technologies and modern product chain methodologies to positively impact the communities and ecosystem surrounding acai production and replicate these results in different sectors and environments.

Due to MJV's commitment to business transformation, global sustainability issues, and use of Design Thinking to dive into the different contexts of our partners to implement disruptive technologies, we were selected as the partner for the development of Smart Amazon's technology solutions.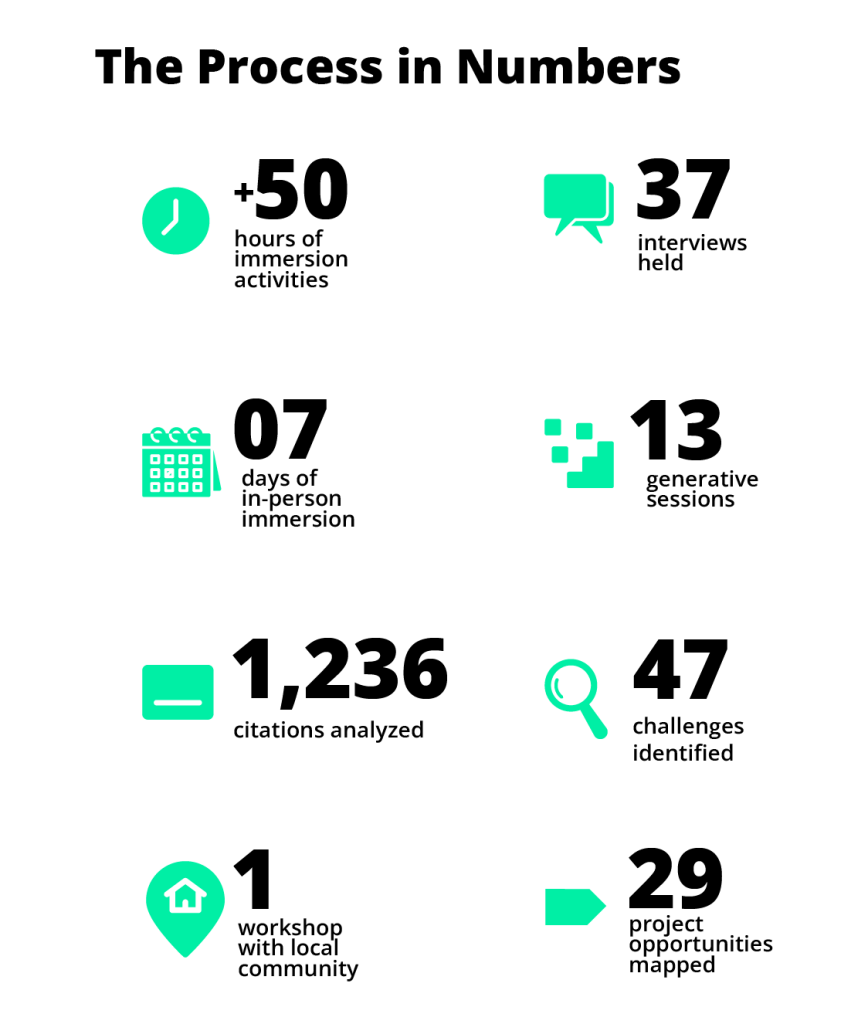 "Marajó is a pilot project, a case study, to demonstrate that it is possible and feasible for us to make a high-value production chain, which is currently almost completely informal, more effective and professional."

Ana Osória, co-founder Pro Natura Smart.
In this region, the açaí trees aren't planted but merely stimulated through sustainable management. Acai groves grow naturally; the trees are fertilized and maintained by the communities that harvest them. This creates a symbiotic relationship between the harvesters and the trees themselves.
This process has its own individual benefits and challenges. On the one hand, it's a much less invasive way of harvesting the fruit, preserving the trees' natural ecosystem, and avoiding the harmful effects of monoculture. On the other hand, this makes the process much more difficult to standardize and maintain.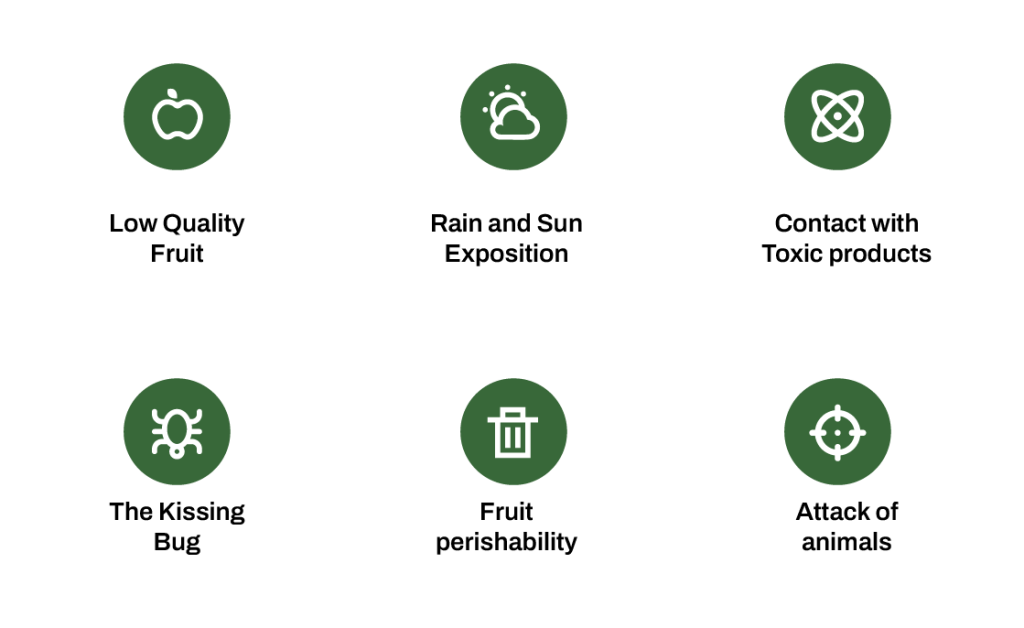 The goal is to provide an updated model of natural harvesting, cleaning and dehusking, raw berry transportation and sale, and finally, processing it for distribution. The desired outcome from this working model is a formalization and standardization of the supply chain, quality of life improvements for harvesters, and monitoring of acai groves and sales.
After the immersion phase, we realized that the opportunities for positive impact went beyond simply advancing their production chain technologically. The Smart Amazon project could help local harvesters members with budgeting, accounting, and domestic finance challenges.
The solution decided upon was the Pro Natura App. An application that would help this community with, among other things: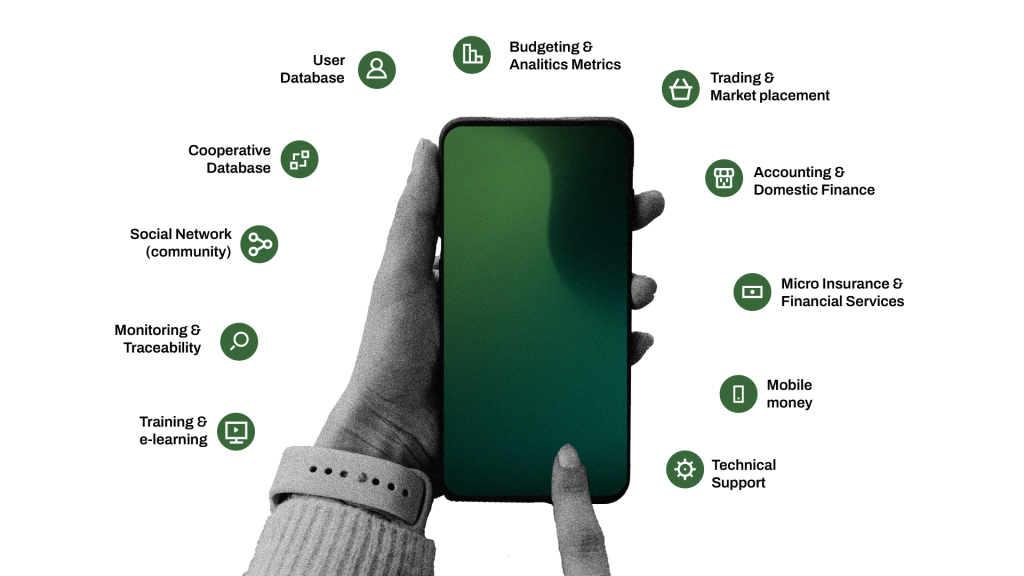 Monitoring and Treaceability
Orient and centralize fruit quality assessment data
Automate fruit quality assessment and monitoring
Training
Guidance to ensure extractive workers' safety through integration and partnerships
Definition of new roles in extractive work, including young people and women
System for guiding and centralizing producers' and cooperatives' documents
Guidance on productive practices for certifications
Fruit handling training
Negotiation and positioning
Classify fruit quality types for differentiated pricing
Integrate support platforms into negotiation and sale processes
Finance
Formalize a system for using açaí as a medium of exchange ("açaí exchange rate")
Entrepreneurial paths to diversify sales of açaí and other local resources
New systems for pricing, measuring, and communicating the value of extractive work
Education and support for financial planning, focused on the harvest/off-season calendar
Communication & network formation
Channel for producers to share information, opportunities, and experiences
Platform for attracting and engaging new cooperative members
"Makerspace" for promoting open innovation and the creative economy through technology
Facilitate and optimize communication between cooperative, producer, and other stakeholders in the chain
Programs for attracting and engaging young people and women, to include them in the chain
Collaborative systems to facilitate handling activities
Database for cooperative members and production
Weighing connected to an auditable information capture system
Systematization of information in Plant Transit Guides (digital açaí "passports")
System for centralizing data for certifications
Digitalization and centralization of cooperative data
Metrics & analytics
Productive capacity data dashboard to support negotiations
Centralized system showing real-time port locations, prices, and demand
Collection and cross-checking of miscellaneous data to refine harvest projections
Support for extractive workers' activities
Technology to optimize the cooperative's transportation logistics
Mechanisms for products or services to protect producers in their activities
Land vocation identification
We've also created a mini-documentary that goes over the entire project, as well as all the positive impacts that Pro Natura has generated for this community within the Amazon rainforest. If you're interested, you can watch it here.

There is so much more to say about this project, but instead of hearing it from us, we thought it would be best to leave you with the words of one of the people it positively affected:
"To take care of nature, people need to be cared for properly. If they aren't, they cannot take care of nature. Nature is important to people in every way because it is where we make our living. Nature gives us everything. If we don't take care of it, we will wear ourselves out. We need to take care of nature so it can take care of us. One thing depends on the other, you know?"

Miguel Baratinha, extractive producer.
Projects like Pro Natura Smart Amazon are what we like to call sustainability by design.
This is also one of the principles of Cradle to Cradle, a method to create more sustainable and regenerative product value chains through circularity since day 1. Read the e-book and learn more about it.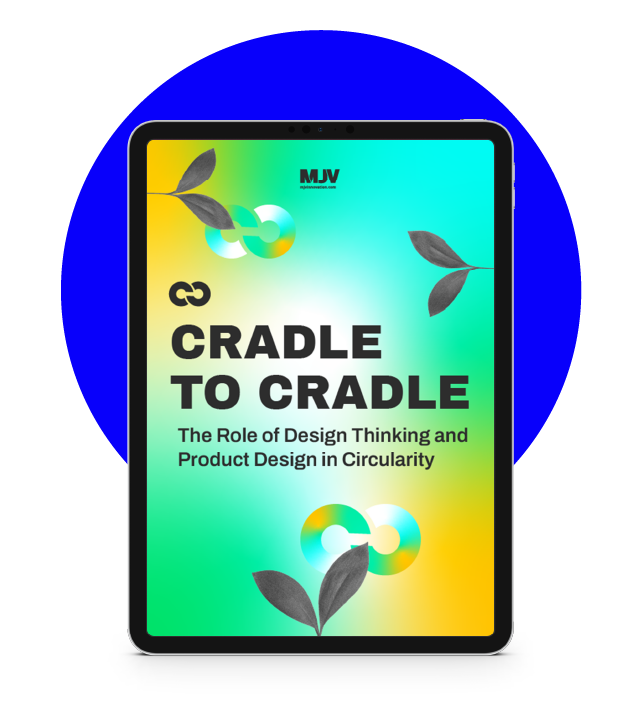 Back