01/09/2020 - By MJV Team
5 min read
How IT Outsourcing helps reduce development costs
The IT outsourcing model provides a combination of strategies to expand your team remotely and guarantee quick, agile, and inexpensive results.
---
Brazil is one of the countries with the most opportunities in the IT Outsourcing market. We know that IT outsourcing in companies from different sectors is consistently growing. This is because, as more corporations plunge headlong into Digital Transformation, seeking help from specialized organizations becomes a logical step.
The Oxford Business Group predicts that the global business process outsourcing sector will be worth $ 250 billion later this year.
Business process outsourcing in the Philippines accounts for 10 to 15% of the global Business Process Outsourcing (BPO) market.
Because of the scarcity of talent in technology, outsourcing is becoming even more desirable. It solves several problems – from reducing software development costs to the challenge of finding the necessary specialists.
This process guarantees a more strategic form of hiring, better use of the professionals' skills, scalability of processes, and, mainly, cost reduction.
Let's talk a little more about that in this material. Follow along!


Struggling to find the right talent for your project? Download our ebook and learn the MJV Way to escape the talent shortage in IT.
Outsourcing in Practice
A company with the practice of IT Outsourcing in its strategy gains a plan derived from the assessment of which an outsourced service provider better performs IT functions than by its internal technology department.
For many organizations, an IT outsourcing strategy's goal is to seek a deep dive in Digital Transformation for their business, with specialized help to structure and execute it. Others want to obtain the best technology at the lowest possible cost.
Here at MJV, we use mixed squads, including team leaders, designers, and strategists from our Lisbon facilities, and back-end software development provided by our teams in Brazil.
By working with integrated teams in Europe and South America, we ensure that the right combination of:
Affordable prices
Top-notch talent
Cutting-edge security
Cultural compatibility
Extended working hours
Perfect-fit communication
Types of IT Outsourcing
We believe that IT outsourcing will become ever-present in the post-normal world, as a way to keep companies growing during a crisis.
Let's talk more about the types of IT Outsourcing solutions so that you can better understand which form is ideal for solving your company's specific challenges.
Nearshore
The process of sending IT-related work to a company in a country that shares a border with yours. This facilitates travel and communication between the two organizations.
Onshore
Involves hiring an external service provider, located in the same country where the company is located, to provide IT-related work, remotely or on-site.
In this model, local teams are easily accessible, speak the same language, live in the same time zone, and have similar mindsets. Also, internal managers can evaluate employee work and not be too far away, in case of problems.
Offshore
Offshore outsourcing involves sending IT-related work to a company in a foreign country, offering cost savings.
Cloud Computing
Hire an external service provider to provide IT-related services in a virtualized way, such as Infrastructure as a Service (IaaS), Platform as a Service (PaaS), and Software as a Service (SaaS).
Managed Services
It involves hiring an external company to provide network management functions, such as IP telephony, messaging systems and call centers, virtual private networks (VPNs), firewalls, network monitoring, and reporting, among others.
How outsourcing reduces costs in the IT sector
Regardless of your goal with IT outsourcing, the practice has many benefits. The main one is the reduction of development costs.
Cost Control
Outsourcing converts fixed IT costs into variable costs and allows you to plan your budget effectively. In other words, pay only for what you use and when you need it.
Reduced Labor Costs
Hiring and training an IT team can be very expensive, and temporary employees do not always live up to your expectations. Outsourcing allows you to focus your human resources where you need them most.
Whether for a specific project or the continuous operation of IT, Outsourcing guarantees the presence of highly qualified, experienced, certified, and continually evolving professionals.
Analytical Performance of the IT Department
Outsourcing is an excellent way to unburden your IT department of operational routines, since, now more than ever, IT needs to think strategically. This frees up time for the internal team to seek innovative solutions.
Increased Efficiency and Competitiveness
Organizations trying to do all IT services internally will need time for research, development, and implementation. With Outsourcing, they can focus on their core business and define strategic objectives for the supplier to deliver high-level resources, services, and tools.
Rapid Implementation of New Technologies
An outsourced IT service organization will have the resources to start new projects immediately. Dealing with the same project in-house can take weeks or months to hire the right people, train them, and provide the necessary support. For most implementations, quality IT companies will bring with them years of experience, saving time and money.
Risk Reduction
Every business investment carries a certain amount of risk. Markets, competition, government regulations, financial conditions, and technologies change very quickly.
IT Outsourcing providers assume and manage a large part of this risk, with specific knowledge of the sector, mainly in security and compliance matters.
Compliance and Security
When outsourcing to a qualified company, you can be sure that your business minimizes the risks associated with maintaining data: from customer registration information to credit card numbers, confidential information, and more.
Where to start?
Choose a suitable partner.
The model we know is highly dependent on globalization. Any reason that makes this globalization stop – like a pandemic – stops the world too.
Right now, many companies have an understandable concern for a company's talent base and the individuals who will be working on their projects. This is an essential factor in choosing an outsourcing partner.
Write down what you need to evaluate in a potential Outsourcing partner:
IT know-how and expertise
Experience in Outsourcing
Deck of technologies with corresponding uses
Market time
Employee base – remember: it is important to have multidisciplinary training and familiarity with the most modern technologies.
Set goals
Define your goals from the beginning. Focus on concrete tasks, which can be performed and measured. Vague expectations like "improving our profits" or "creating something new that our customers will love" do not usually produce the best results.
Keep in mind that the company you are going to hire needs guidance and direction for the process to be successful, and nobody knows your business better than your internal team.
Communication is essential
Communication and exchange between the company, the team, and the manager is of paramount importance. Communication that is aligned, transparent, and that guarantees everyone's visibility is the key to success.
A good communication channel guarantees a constant connection with the process. Continuous updates and a well-defined communication hierarchy keep the entire team keeps up to date with developments.
Prepare your manager – or managers.
Outsourcing some – or all – of your IT capabilities creates challenges, especially management ones. It is up to the IT manager, together with business management, to develop mechanisms to manage the relationship with suppliers, direct the team to generate value for the business, and measure the return on investment (ROI) in practice.
Conclusion
The buzzword for this "new normal" is collaboration. We need to keep evolving, reinventing ourselves, redoing our plans, recalibrating goals, and outlining new strategies.
We propose to change the new normal that we are already experiencing, shortening distances and increasing productivity. This is the time to reduce costs, increase profit, and guarantee your company's competitiveness.
Let's talk more about how your company can reduce its costs? How about a (virtual) coffee date to think of solutions together? Get in touch with our experts!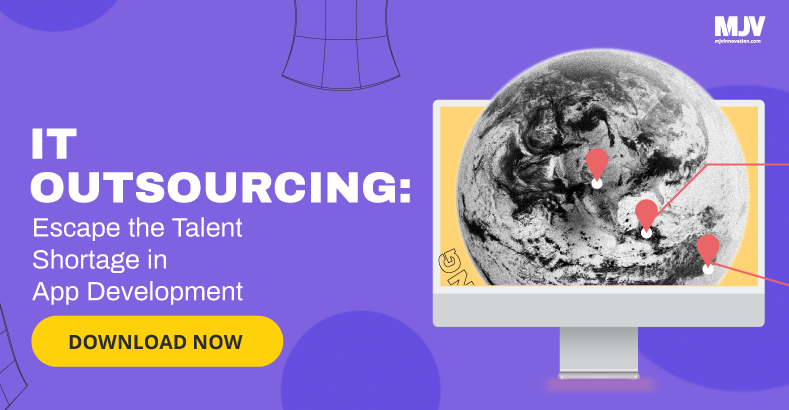 Back