01/09/2021 - By MJV Team
4 min read
Five tips for Daily Scrums
An aligned team makes all the difference. It can – and should – be done in just a few minutes every day. Understand how Daily Scrums can help you!
---
Misaligned teams, crisscrossed demands, mismatched routines, and multiple team members working on the same task. Daily Scrum solves these problems in a matter of minutes.
Daily Scrum: aligned teams are productive teams
Over the past few months, you've probably come across the following scenario: a member of your team was stuck with an ongoing demand, using outdated information.
This represents a waste of time and money. But that's not all.
The lack of "belonging" has hit companies of all sizes and sectors. Working in a remote environment without daily face-to-face exchanges is a real challenge for managers when it comes to keeping their team productive and motivated.
However, all is not lost. This task becomes easier and simpler through Agile Management and Daily Scrums, especially when incorporated into your daily routine.
Let's look into how Dailys work and why you should start incorporating them into your schedule.
What is Daily Scrum?
Daily Scrum is an Agile Management ceremony. It consists of a straightforward but effective routine for solving complex problems such as lack of task prioritization and misalignment.
Within dynamic projects or industries that have many demands coming in all the time, these short meetings can be the difference between success and failure.
Also called a "daily meeting," the Daily when everyone involved in the team quickly gathers to answer three questions:
What did you do yesterday?
What are you doing today?
Are you having any difficulties?
Each member will respond to these questions objectively. This makes each team member aware of what the other has done, is doing, and will do. It's an excellent opportunity to get everyone on the same page and offer help should they run into problems.
Multidisciplinary teams are a must-have for Agile. These teams are made up of members who have entirely different roles. This makes daily exchanges richer and is vital for the success of projects and processes.
Agile is on the rise, now more than ever!
Companies already perceived agile as a significant step towards exponential productivity. Today, the demand for agile practices and frameworks has soared even more.
The reason? Home offices. The remote model calls for a highly flexible and adaptable framework for maintaining (and increasing) productivity.
Daily Scrum: Five steps to get started today
Following the Scrum Framework structure is essential for the success of this Agile Management tool.
1. All members participate in the Daily
Product Owner (PO), Scrum Master, and the rest of the team. Everyone needs to be present and answer the three questions listed above.
Agile Tip: PO and Scrum Master should also respond and share what they are doing and possible difficulties with the team. This brings the team's management closer together and makes everyone contribute to the resolution of problems
2. Everyone standing
The conventional structure of the face-to-face daily is for all team members to stand, usually in a circle, so that everyone can see and hear each other.
As many companies migrated to the remote model structure, the daily is done seated.
Quick Tip: turn on the camera for dailys. Nothing better than seeing a friendly face!
3. The daily is Agile – literally
The pun is intended. Daily Scrum is part of Agile Management and needs to be done fast. It's supposed to be a quick meeting.
Agile Tip: Eye on the clock – no matter how many members your team has, 15-20 minutes is the ideal time for everyone to talk. If you need to expand on a specific subject, let your team go and continue the conversation in a separate meeting.
4. You have to do it every day
It may seem obvious, but it's still important to point out: you need to have these every day. Dailys need to happen every day, preferably at the same time. Even if one team member can't make it, the rest of the team has to attend.
Agile Tip: Don't miss the daily. Incorporate the daily meetings into your routine, and don't let them fall by the wayside in the face of other commitments.
5. Commitment to the daily
Now block out that time in your daily schedule. It's just a few minutes that can make all the difference. An adjustment in other appointments and meetings is a small price to pay.
Agile Tip: Establish a time with your team that is good for everyone, increasing adherence. This alignment has become even more necessary for home offices, where other commitments sometimes overlap. Be open to hearing your team's suggestions.
Don'ts: Following Daily Scrum Best Practices
It's important to emphasize that Agile tools and ceremonies can – and should – be adapted according to the profile and needs of your team. However, straying too far from the Daily's conventional structure can make it more of a hindrance than a help.
1. Long Dailys
Taking longer than agreed ends up making the daily an event that will impact everyone's schedule.
Agile Tip: The PO and Scrum Master need to be on the lookout! If necessary, they should direct the team to answer the three questions and deal with other matters later.
2. Skipping days and varying schedules
If you fail to take the daily or change schedules frequently, your team may start to disregard dailys as non-essential.
Agile Tip: Keep the appointment. Make the daily your number one priority.
3. No side conversations
The daily is not a place to resolve the specific demands of just a few team members, issues from other sectors, or personal problems – whatever they may be. Side conversations and out-of-context topics should be left for another time. How about talking about it over coffee or remote happy hour?
Agile Tip: Stay focused and stick to the plan. If necessary, write those three questions down.
Daily Scrum, the strategic key
The Daily Scrum is the strategic key that opens the door for implementing and adopting Agile Management. It can also be the starting point for Agile Culture.
The daily is what allows team members to see Agile really working through the Product Owner, Scrum Master, and other team members' examples.
This generates quick, simple, and natural acculturation. Before you know it, you'll be running in Agile.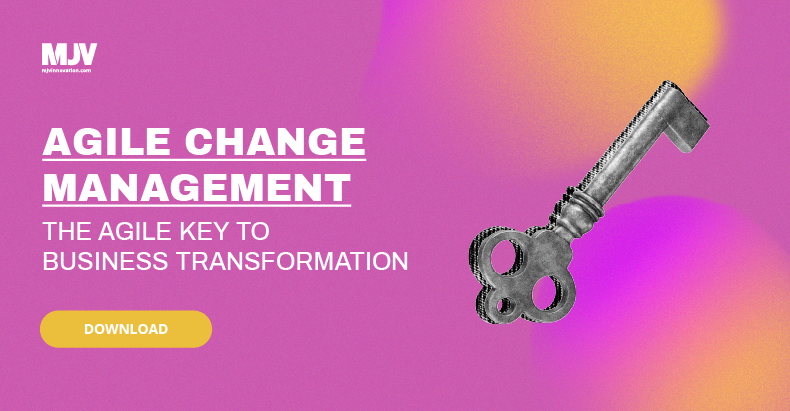 Back