21/08/2020 - By MJV Team
6 min read
Contactless 2.0: what is it and how it can influence your business?
The term Contactless 2.0 refers to a phenomenon that is independent of face-to-face contact between customers and salespeople. The economy of little contact arises in the vacuum of Remote Transformation. And it's here to stay.
---
Not long ago, we were all removed from our social life and hurriedly migrated from offices to home offices in light of the serious global health crisis – the biggest in a century.

The COVID-19 crisis is a milestone and will leave behind a legacy of economic and social changes in the personal and professional spheres. The economy will need to restructure itself, not just to return to its previous glory, but to evolve its metrics of success and get back on track with sustainable development.
Read on to understand what Contactless 2.0 is, how it works, how this trend will impact your business, and what you can do to take advantage of the opportunities that come with it!
Decoding Contactless 2.0
New relationship ethics have emerged. This newly acquired way of structuring commercial relations comes from the need to restrict the circulation of people to avoid the uncontrolled spread of the new coronavirus.
The result of this is a drastic reduction in face-to-face social events and interactions.
As an alternative, industries are gabling on this new Contactless 2.0 model, in which the revenue stream does not depend on direct contact between customers and sellers.
The measure provides a safer way for commercial representatives to act, close deals, and keep the economy turning.
Despite the initial challenges, the effects are beneficial: business leaders report increased productivity and savings in time and financial resources, since face-to-face meetings that required international travel and hours of commuting are now online.
Digital-first: contactless 2.0 and the challenges of the new normal

Even if the world returns to a more familiar state after the end of the pandemic, it will still undoubtedly change. New behaviors have emerged and new patterns are sure to blend with old mindsets.
This sentiment is reflected in the now famous elbow strike, a symbolic act of care for another. It perfectly  illustrates the contactless 2.0 principle, in which physical locations will be replaced by "virtual cafes".

There's no turning back. We are plunging headlong into the era of digital-first.

The contactless 2.0 promises to have a lasting effect and will influence the way we do business. There are 2 strong signs that it is here to stay:
The speed at which the intellectual and creative industries have adapted to remote work
The increase in productivity brought on by home offices and the savings generated from leaner operation
However, as you well know, all transitions have their challenges. We tend to think that people will accommodate these changes, but we must be careful not to fall for traps. "Normalization" may not be what we're looking for. No wonder they are calling these post-normal times.

In moments so volatile and full of uncertainties, some behaviors should become "the new normal". We should keep a few challenges on our radar for next year, them being:
New interruptions: the possibility of new lockdowns has not been ruled out yet. In this case, the trend is that travel, even nationally, is the most likely candidate to be suspended again should anything arise.

Your home as an office: with the possibility of a second wave of infection, we will have to stay at home for longer, partially or permanently. It is essential to rethink routines and reorganize spaces to create an environment of productivity and definitive performance.

Interruptions are part of the equation: forget the total focus for now. If new periods of social distancing are confirmed, the division of spaces will occur again. Normal working conditions, with a quiet environment that favors concentration, may not be the norm in this new normal.
Within weeks, entire industries had to transform processes to operate remotely. With so many barriers permeating the business environment, doing business can no longer be one of them. It needs to be the solution.
FYI: There are a few ways contactless 2.0 can generate savings as well:
Eliminate the barrier of physical contact
Digitalize prospecting and customer acquisition processes
Provides definitive justification for changing the focus of investments in digital actions
Low-Touch and High-Touch: when is it worth using each model?
The term "low-touch" (Contactless 2.0) has stolen the spotlight with the growth of remote operations, which is natural since this type of interaction was the only alternative to keep businesses running for a few months.

But what many don't know is that it is not a new concept – neither is its high-touch antithesis. In fact, both are inserted within the sales context and refer to the levels of contact that customers require in order to gain confidence and close deals.
There is a fundamental difference between high-touch and low-touch customers.
Low-touch: model that requires the least possible human contact with customers during sales and service processes
High-touch: model that requires more humanized, direct and face-to-face interactions within the sales and service processes
But how to optimize their use? And what's more: when is it really worth investing in face-to-face negotiations in order to close a deal?
High Touch Customers
Monitoring and personalization are the keywords here. This model denotes complex products and services, which demand easy access support, constant presence, and a close relationship between companies and customers.
The cloud call center, for example, is a competitive differential and an innovative means of interaction, improving customer support services and enabling a help desk optimized for high touch customers.
Because of this, a consultancy is ideal for retaining customers who need dedicated attention and personal interactions in order to take advantage of their points of contact.

Low-Touch Customers
Autonomy and end user empowerment through technological innovations are the right tools for this job.
Unlike high-touch, the focus of these customers are the search for automated solutions and a preference for ARUs (Audible Response Unit), voice and chatbots that offer more agile service.
Because of this, it is necessary to prioritize virtual environments. This model is emerging in products with more accessibility and has high customer acceptance.
What about when contactless 2.0 is the only option?
If we could give you just one tip, it would be this: low-touch pre-sale and high-touch post-sale. Under normal conditions of course!
The ideal solution is to invest in a strategy that integrates the two experiences throughout the client's journey to obtain the best results.
At first, automation is the highlight to scale sales and attract new consumers.
After that, personalizing is the answer to retain customers.
However, we are seeing a change. Instead of constant physical presence, the focus shifts to digital presence.

The 2020 consumer is more connected than ever, dealing with the reality that COVID-19 spread: the need to rethink physical contact. Customers are inserting low-touch channels into their schedules more and more, proving that this approach is a trend that is here to stay.
Technology and user experience (UX) will be the main protagonists in new consumption habits, promoting full availability for products and services – the coveted "digital presence".
Closing deals? High-touch is could be the key
Nurturing trust through specialized support requires human interactions to generate experiences that strengthen company-customer relations. This is not going anywhere, but it will be used in a more strategic way.
High-touch will operate with certainty, identifying new needs and acting proactively to generate opportunities, sales, and help establish customer loyalty.
How to implement a business growth strategy in a contactless 2.0 world
Talking about business growth in the midst of the crisis is possible. We're going to show you how to take concrete actions in order to make it a reality.
Before "contactless 2.0" and the "new normal", the word most used by marketers was probably growth hacking. Popularized by business influencers on social media, the practice is now gaining ground in more traditional companies with processes for prospecting and acquiring fundamentally digital customers.
Growth Hacking is at the intersection between marketing, inside sales, and commercial. Its premise is to build automated and scalable processes to accelerate the closing of deals and boost results.
The proposal is to converge processes in an integrated framework for generating business opportunities. The method works through organizing and simplifying sales processes through the adoption of standards and strategies that stimulate revenue growth.
The definitive growth hack: Growth Hacking + Agile Marketing
No longer selling like you used to? We have the ultimate solution for you.
To combine lean operations and flexible management: Growth Hacking + Agile.

Growth hacks are based on 3 main elements:

Tests
Documentation
Metrics

1. Establish actions that can optimize performance and increase conversion.
2. Test your tools and record your results.
3. Whichever one works out becomes a standard for scaling operations.
This model of lean operations, based on "failing fast" and measuring results, adapts perfectly to the agile mindset and the philosophy of self-managing teams. This requires little bureaucracy and a lot of flexibility so that teams can make decisions based on data and test results.
Agile frameworks also stand out when development teams face scenarios with low predictability – which is the case for companies that are not digital natives and are still forced to operate 100% online.
Marriage bears fruit: results show that it is possible to double the conversion of marketing actions in a very short time after implementing this workflow. Welcome to Agile Marketing, the total symbiosis between a delivery-oriented mindset and systematic work methods to pursue results.
Digital sales: the future (and the present) of the commercial sector
The way out is digital.
As you saw, "low-touch" refers to a sales process that is totally or partially remote. Therefore, digitizing the sales process is inevitable. For that, you will need a structured framework to operate 100% digitally and remotely.
This is not exactly a novelty for the commercial sector. Popularized by startups, small businesses, and growth hackers, the method now spills over into the market as a whole and will be crucial to ensure the financial health of your business.
Ensure a structured marketing and sales process and streamline results!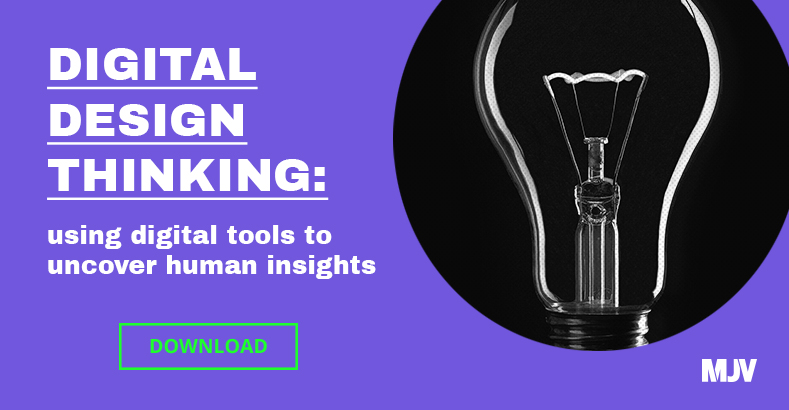 Back