27/07/2020 - By MJV Team
3 min read
User Experience: Advantages of the UX strategy
A good User Experience strategy helps prioritize memorable experiences and translate them throughout each point of contact with the user.
---
It also ensures that the vision, user needs, and technical resources are aligned, keeping the team's resources in check. Making sure key players are focused on solving the target users' high priority issues.
In this article, we will reflect on the value of UX. Please keep reading to understand the importance of having a UX strategy, what benefits it can offer you, and tips on developing one!
Why you need to create a UX strategy
To create a sustainable competitive advantage, companies need a "strategy." Essentially a user experience design process that identifies opportunities and plans on how best to take advantage of them, creating that differential required to stay ahead.
Companies with tight schedules and budgets must deal with the reality that product development may not be fast or cheap.
Product owners with prior exposure to outdated methods of design integration in software developments, for example, may mistakenly assume that involving designers and UX writers is just a surefire way to spend more than they want to.
But that is not the case.
Creating a UX strategy at the beginning of a project can help ensure that digital product teams do not waste time, money, or energy developing products and resources that they are not sure will solve their users' problems.
With a well-structured and executed UX strategy, you have:
Validated Assumptions – factual data is at the table.
Minimized Risks – identify real user needs early in the projects.
Prioritized Resources – MVPs (of Viable Minimum Product) are built, for example, to obtain a lean, first version of the product; and ensure that it meets customer needs while providing value to users.
An understanding between designers and the business/product/resource's objectives – clear the guidelines and rules that lead the design team to achieve the organization/product's goals.
It is also necessary not to confuse UX strategy with UX Design.
UX Design is what process design teams use to create products that provide meaningful and relevant experiences. Having a clear involves designing the entire product acquisition and integration process, including aspects of branding, design, usability, and function.
Therefore, we can say that the UX strategy is more comprehensive, while UX Design is one of the methods used in it.
The advantages of the UX strategy
The following are the main advantages of structuring a UX strategy in your business:
Facilitates the monitoring of user behavioral patterns
There is no doubt that technology changes and improves on a dime; the same happens with user behavior and the adoption of new tools and resources.
Through a good User Experience Strategy, companies can anticipate user expectations and deliver digital products that delight them.
Align different teams around the same vision
Aligning different teams around a shared product vision is one of the great strengths of a UX strategy.
Alignment helps teams maintain consistency across all touchpoints, resources, and UX devices, ensuring that the user experience stays connected and frictionless.
It provides a means of measuring results
Another great benefit of a good UX strategy is ensuring a plan to measure successes and failures. Projects no longer have intangible results, as we closely monitor metrics and indicators.
Sizing investment returns (of time, money, and effort) is critical in product development projects.
The four principles of UX strategy
Jaime Levy, the American designer and brilliant mind behind a series of user experience innovations, describes four principles that form UX's basis:
A business strategy, value innovation, user search validation, and killer UX.
Business strategy
Identifying the principles that will guide how a company will compete in its sector and where you should invest to achieve business objectives. In addition to how the company is perceived and its goals to scale and increase profits.
Value innovation
It can be accomplished by focusing on the primary utility of a product and making its experience an indispensable aspect of our lives.
User search validation
Approach the proposed product as an "experiment" that needs to be tested by its hypothetical customers.
Killer UX
When the product interface allows its users/customers to reach their goals quickly and with little resistance.
Designing your UX strategy
There are several methods that product teams can use to create a UX strategy.
They all involve researching, planning, testing, and validating ideas before implementing the project or development begins.
Some approaches include:
Interviews with stakeholders
What is the scope of the project?
What is the company's mission?
What are the goals and objectives of this product?
What is the budget?
What defines success for this project?
What can the user experience offer?
User research
Who are the target users?
What devices are they using?
What problems do they need to solve, and how are they currently solving them?
Why are they using the product or not? (for existing products)
Competitive research and analysis
What is the competition doing?
Is there an opportunity to create a unique value proposition?
Often, a UX strategy can take the form of a document containing the information learned during the discovery phase. Use this document as a guide to the product team and keep everyone working towards the same goal.
How about it, were you able to see the benefits of a UX strategy? Leave a comment!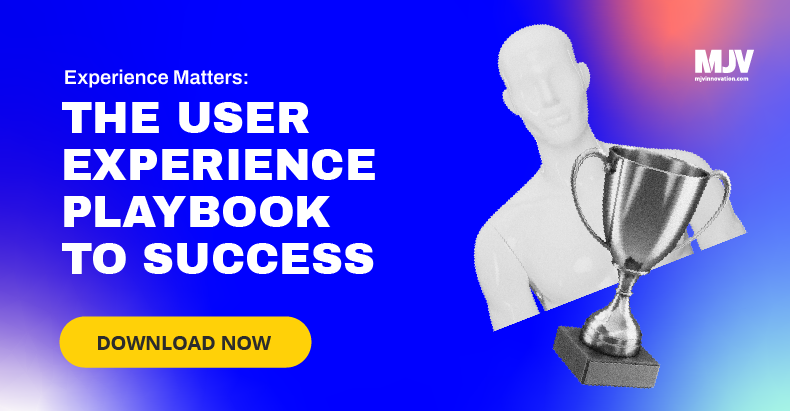 Back