16/12/2021 - By MJV Team
5 min read
What is a usability test and how to structure one?
What's the best way to measure your user experience? How do you assess your product or service's ease of use? Find out what a usability test is and how to structure one!
---
What is usability testing?
Let's begin by telling you that usability tests are the number one tool for evaluating your user experience. The usability of a product or service is one of the most crucial aspects of developing good UX.

Usability testing is an assessment and research technique that analyzes multiple aspects of an experience through simple user-performed tasks.

This technique can evaluate anything from products, services, websites, or applications to prototypes and product concepts.

These tests are conducted by individuals who represent your target audience. Each participant is asked to perform specific tasks under analyst supervision.

Things the analyst is keeping an eye out for:

● If users can complete all of the desired actions along the experience journey
● Number of times users make a mistake (wrong input/difficulty finding next step)
● If users can find what they need intuitively
● How pleasant the experience is for users
● How efficiently tasks are performed

The final objective of a usability test is to take the insights generated and use them to improve the product or service to provide a better user experience.
Why are usability tests necessary?
Wouldn't it be easier to simply get user feedback on UX? A simple questionnaire or star rating system could fulfill this purpose, right? Why not merely listen to your users directly?

Dr. Jakob Nielsen says the following:
First usability rule: Don't listen to users!
The computer scientist with a Ph.D. in human-machine interaction says that all too often, he sees companies basing their designs on user input obtained through the wrong methods. A classic example he gives is companies asking users which design they prefer from a list of available prototypes (something you would find in focus groups).
If users don't get to use the designs hands-on, they'll have to base their comments on surface features and style. In addition to being too superficial, this method often contrasts sharply with feedback based on actual usage.
To find out what works best, you need to watch users try to accomplish tasks. This method is the most straightforward usability test out there, yet it can produce a lot of insights.
Of course, there are many ways to observe users and many tricks to running a usability test. But ultimately, the way to get user data boils down to three basic usability rules:

● Watch what people actually do
● Don't believe what people say they do
● Don't trust people to act how they think they will act in the future
Users often want to see the best of themselves within a hypothetical situation. If you've had friends get frustrated at the way characters act in a zombie movie, then you know what we're getting at.
"I would instinctively run from a situation like this!" "Never go into the basement!" "Why would someone hide a zombie bite?!" Regardless of how users think they'll act within a particular situation, it often conflicts with how they actually perform.
The best advice that designers can offer companies is that UX has to primarily save users from themselves. Intuitive design does not necessarily lead users on the right path but steers them away from the wrong ones.
How to structure your usability test?
Conduct your test with the persona for whom the product is intended
Don't be tempted to ask a friend or co-worker to complete the usability test. The goal here is to make sure that the people who will actually be using the product or service can navigate it with ease.
Plan the test
Once you know who your users are (discovered through personas), start planning and defining the test structure: features to be tested, test duration, number of participants, etc.

Important tip: this part is fully customizable according to your business goals. Never rely on other usability tests to define your parameters.
Make a script
In this step, you will define all the stages that will take place during the test. These are step-by-step instructions to be followed. This will function as the guide to set up the test layout.
Select your Personas
Now that you know how your tests will be structured, it's time to pull out a magnifying glass to select the most strategic group of people for your test.

While your target audience may be broad, it's vital to select a diverse group of participants to make sure that your results aren't biased to a particular group.

Make sure that your participants are diverse in age, race, technical ability, digital experience, and financial status. It can also help to test users that are very familiar with similar products/services as well as some first-timers.
It's prototype time
Here, you'll build your product's most basic trial version, your MVP – or minimum viable product. Make a prototype that's just fleshed out enough for people to understand and be able to interact with its functions.

The goal here is to fail fast. The sooner you can get feedback, the easier it will be to discard unnecessary functionality and design.
Take the quiz
It's showtime! Have your subjects interact with the prototype and make sure the observer is aware of any and all details. Ask yourself questions like:

Did users get confused at any point? Where they unaware of what to do? Did they ask for help? Did they find it simple? Did they complete all functions quickly? Did they get stuck at any point?
Organize the information and analyze the data
Gather all possible insights and then organize them to analyze where problems arise and possible friction points. Your team can organize these insights however they want, but we suggest arranging them by intensity, frequency, and chronologically.
Don't forget about improvements
After looking at the points of attention and understanding what didn't work as expected, it's time to think about improvements, tweaks, and bug fixes. Try not to get too attached to certain aspects of the prototype. Redesigning functions is all well and good, but don't be afraid to throw out anything that isn't working or doesn't seem to serve its purpose.

Usability tests aren't one and done. Make sure to test the prototype again after you've made improvements. Using your previous test subjects can be an excellent way to get feedback on alterations, but you should also test new versions with entirely new participants as well.
Three Usability Test Formats to Get Accurate User Insights
Depending on your target audience and country of operation, it can be challenging to find the right way to conduct your usability tests. Here are the most common formats to help you get started.
1. In-person
As the name suggests, this is conducted in-person at a designated location. Some products lend themselves more to physical interaction, so in-person testing works best for them. Although, this is the most logistically challenging test to conduct.

A common technique that is used extensively in this format is A/B testing.
2. Unmoderated and Remote
These are usability tests performed online. The strong point here (apart from the obvious benefit of gathering test subjects from a wider range of backgrounds and locations) is that the cost is much lower.

Participants use their own equipment (such as tablets, notebooks and cell phones) and there is no mediator or moderator. This doesn't mean that the test goes unmonitored. Subjects can record their actions and reactions through video and screen capture technologies.

This method is best used for application testing and is especially fruitful for multi-platform or omnichannel experiences.
3. Moderated and Remote
This model is essentially a combination of the previous two, where moderators travel to the participant's home or work (somewhere the user is familiar with and comfortable in) to carry out the test under supervision.

Bringing the usability test to the user while still conducting it "in-person" is a compromise between getting more qualitative insights from the moderator and expanding logistics to include a more extensive range of possible participants.
---
By far, the most challenging aspects of creating and executing a usability test are the logistics. Being able to train enough employees to act as moderators for remote tests or finding diverse participants that are willing and able to travel for in-person testing can be a nightmare.

The best piece of advice we can give you is to seek help. Specialized consultancies execute usability tests often and in a variety of industries. If you're looking to design and carry out a usability test of your own, why not reach out to one of our consultants?

Remember, you don't have to go it alone.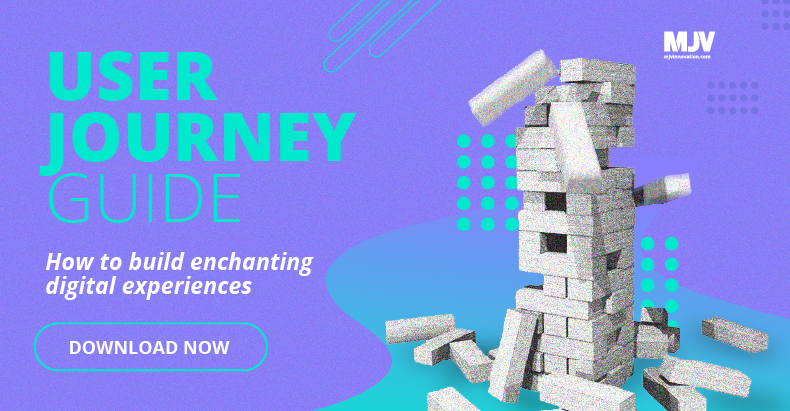 Back