22/09/2021 - By MJV Team
3 min read
Why does every company want to become a fintech?
Customer retention, easy payments, and innovative products and services.
---
Startups have impacted global markets by setting the pace of business over the past decade, with lean operations, highly scalable structures, and user-focused solutions
In the financial sector, this role was played by fintechs, technology startups linked to the financial sector.
Stores are releasing their own cards, which have evolved into digital wallets that offer differentiated prices and cashback opportunities, among others.
But why have companies that originally had nothing to do with the financial sector suddenly developed an interest in creating digital wallets, their own payment methods, and other types of autonomous financial solutions?
In other words, why do companies want to become fintechs?
The market's fintechization movement
Banks are very consolidated structures, with very similar practices in terms of customer relationships and the development of financial products.
But the market did not wait for the fintech boom.
According to marketing guru Philip Kotler, acquiring new customers costs 5-7 times more than retaining old ones. This information helps identify how much better a particular service needs to be for a company to take a customer away from its competitor. But it does happen.
The way in which digital banks approach customer relations has brought completely new factors to the financial services equation. Issues that were never before seen, like banks having social media accounts, and employees whose sole job it is to run them.
These movements help us understand the strength of new startups and financial unicorns, which have spearheaded the most relevant transformation in the market so far: the consolidation of new digital services and digital banks, along with new business models.
Why offer financial services?
To become a fintech, it is necessary to offer financial services. But why does every company today want to become a fintech?
1) Customer retention
The key is customer retention.
Disruptive digital banks and fintechs aren't looking to cut costs or increase their total savings. The idea behind their popularity lies in "enchanting" customer experiences.
They've come to realize that customers are beginning to become more demanding and discerning. They aren't necessarily looking for the most financially viable solution, they want to find the most convenient one.
Yes, the Age of Experience has arrived in the financial sector. The way to your clients' hearts is no longer through their wallets.
2) Opportunity for market share
Retailers are turning into fintechs. In the medium to long term, we are talking about companies originally from outside the financial sector competing for market share with retail banks.
3) Payment facilitation
Through proprietary financial solutions, companies facilitate payment options for customers. Having your own digital wallet offers, amongst other things, customers help in setting up quick payment options and achieving reward opportunities.
Why does every company want to become a fintech?
A Netflix executive once claimed that Netflix's market was not movies—it was entertainment.
The executive was saying that, for the company, what mattered was the customer's attention. And anything that could reduce that competed with Netflix.
This gave rise to the concept of market interconnectivity.
Later, Netflix's CEO stated that the company's goal was to become HBO before HBO could become Netflix. That indicated something else: corporate uniqueness.
Corporate uniqueness is a concept that is about two or more corporate sectors converging in the same direction and even colliding competitively, giving rise to a series of new revenue/business models.
In this context, should we be treating banking and retail companies as separate things?
Moves like this tend to be more and more common in the market moving forwards. This comes, of course, with a host of opportunities – and those who are quick to spot potential collisions between markets and adjust their business models accordingly will be ahead of the curve in the race for corporate uniqueness.
And what about you? Is your company ready to engage with new competitors from far-off markets? Welcome to the Era of Open Finance! Download our e-book Open Banking to Open Finance, and unravel the opportunities behind these buzzwords.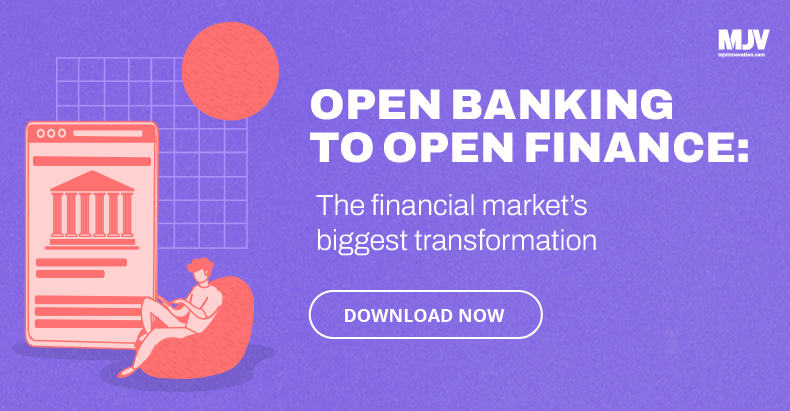 Back