30/11/2022 - By MJV Team
2 min read
Agile Change Management: Facilitating Transformation
By adopting Agile, you are already investing in safer change management. Explore this further with us in the following article and infographic.
---
Born in IT departments, Agile has successfully adapted to many different contexts. Like water, it has flowed into several business areas, shaping itself and adapting to other business demands. By adopting Agile, you are already investing in safer management via "change management".
Explore our infographic to comprehend Agile Change Management fully.
What is Agile Change Management?
Agile Change Management is an initiative-led approach to managing projects. It takes the idea of iterative development and runs with it to implement change in small, iterative increments. Through Agile, change managers can create a flexible, adaptive strategy that delivers faster results.
It starts with a sprint that includes members from every department that will ultimately be affected. Once each sprint is concluded, the team reflects on what functioned, what didn't, and why. This provides the necessary feedback to alter future sprints and ultimately makes the change management process more efficient and effective.
But, how does it differ from traditional Change Management? Take a look at the following image, taken from our infographic.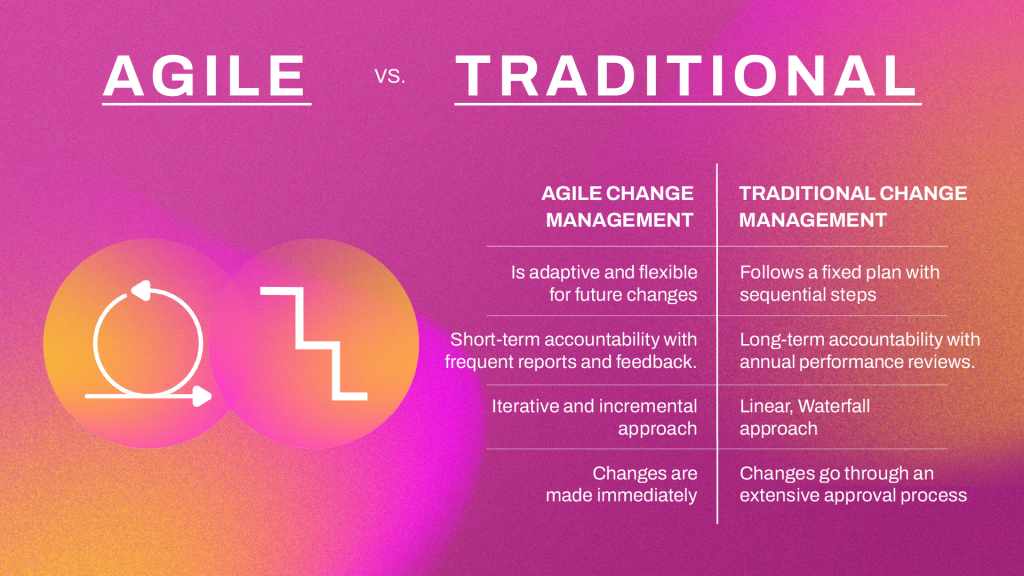 What are the benefits of Agile Change Management?
You just saw how Agile Change Management differs from traditional CM. But what are the benefits that Agile directly promotes to companies? Take a look at the forward explanation:
• Efficiency
• Collaboration
• Speed
• Transparency
• Fluidity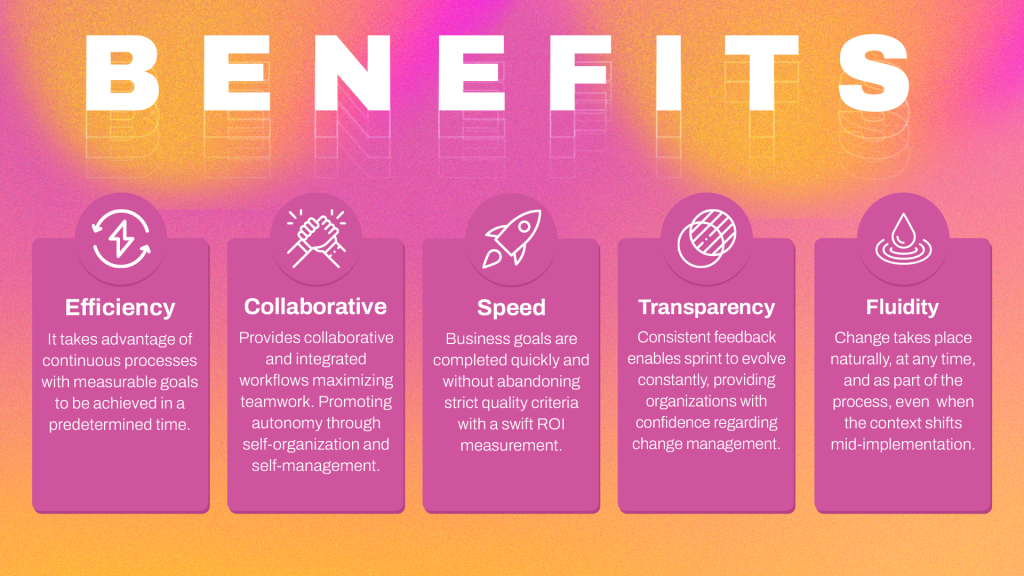 Why to Invest?
Change is one of the few constants across all business sectors. This change could be political, social, economic, regulatory, or technological, but if an organization isn't prepared to adapt, they risk failure.
Traditional change management follows a rigid plan with lengthy timelines and limited rollouts. Agile change management provides faster adaptation to change in the business environment by providing solutions to the challenges posed by traditional methods.
Evidence: Bringing Business Agility to the Table
According to Gartner, businesses that adopt agile methodologies can experience up to 60% more profit than companies that run their processes based on more traditional approaches. Furthermore, it can lead to a significant improvement in productivity within just a month.
Gartner also highlights that the most sought-after quality for modern CEOs is the ability to manage change effectively.
To properly take advantage of the benefits of agile change management, it's necessary to have a strategic vision of how agile methods can leverage the several sectors of a company.
It goes beyond the operational scope — and it's exactly what the concept of business agility is about, that is, spreading agile to a strategic and organizational layer. If you're not already familiar with this concept, take a step back and read this article.
---
Quick Reflection
Traditional change management is becoming outdated regarding the lack of flexibility and response times to react to today's modern business context and the complex, uncertain world.
Agile Change Management allows teams to receive constant feedback, make immediate corrections, and review the changes before quickly moving on in the process. Its iterative nature leads to better results and a much more productive workplace.
We wrote an ebook with everything you need to know about it. We invite you to download it and take a deep dive on the topic. For more personalized approach, talk to one of our top consultants today.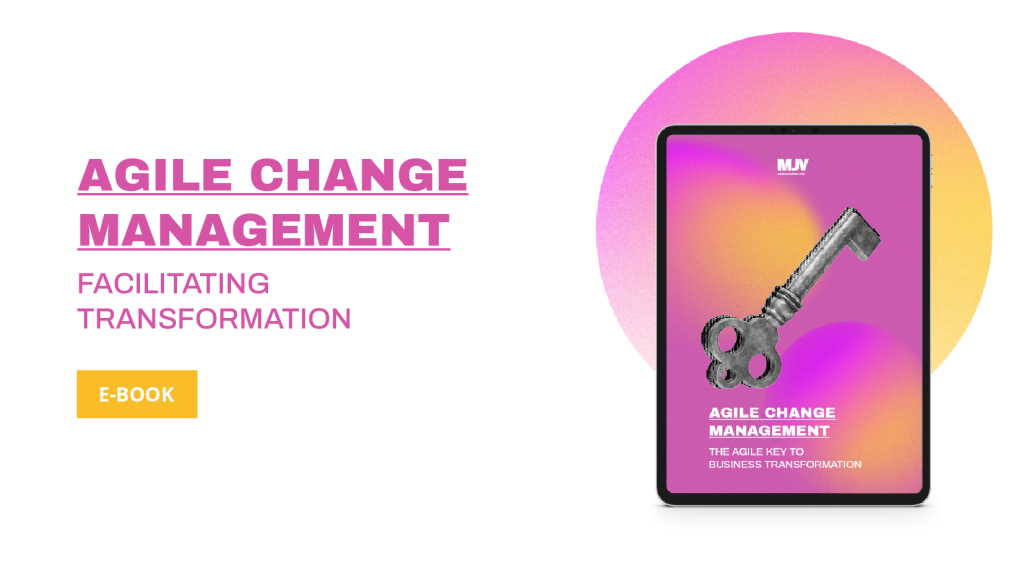 Back