25/01/2021 - By MJV Team
4 min read
OKR: Learn all about Google's management methodology
OKR is a goal-setting methodology that has helped companies like Google, Intel, LinkedIn, and other Silicon Valley giants succeed.
---
The OKR methodology was created by John Doerr, an American investor who introduced it to the creators of the powerful search engine in the early 2000s.
In this article, you will understand what that method is, what advantages it can bring to your team (and the business as a whole), as well as how to start running an OKR cycle today.
What is OKR
It is an acronym for Objectives and Key Results. OKR is a relatively simple tool for creating alignment and engagement around measurable goals.
OKR can also be described as a quick process that involves the perspective and creativity of different teams. Creating alignment in the organization is one of the main benefits it offers. The goal is to ensure that everyone is going in the same direction, with clear priorities, and at a constant pace.
But, wait! How does OKR differ from the already famous KPIs?
KPIs (key performance indicators) are management tools used to measure the level of performance and success of an organization or a specific process, focusing on the "how."
OKR is a goal-setting structure that creates alignment, clarity, and transparency, strategically managing KPIs' change to desired values.
What are the benefits of the OKR approach?
If appropriately applied, this methodology helps companies achieve three things:
Focus – What do we do, and what do we not do as a business?
Alignment – How can we ensure that the entire company focuses on what matters most?
Acceleration – How to maximize the team's potential?
Speaking in a very practical way, OKR composes a system that shows how everything a person does connects to other people's work.
If an employee knows that not meeting his or her goals makes it difficult for people in other departments to achieve, they will want to try harder.
When everyone knows how vital their work is, it increases overall engagement, motivation, and determination. It is a psychological effect: no one wants to be the weakest link, so they try harder.
In this sense, OKR is a very powerful tool.
Some of the most tangible benefits for team members are:
doing more while not working harder
being heard by your leader
receiving praise from your co-workers
having a lightweight task manager for big goals and weekly goals
For leaders and managers, the benefits are:
quickly assessing your team's status
increased productivity
better, more informed decisions
feedback
measure job satisfaction
Tips for implementing OKRs successfully
Here are some practical tips that will be very useful when starting to run OKRs in your business.
Focus – You must not define more than three simultaneous OKRs at the company level. OKRs are not everything the company does. They are the most critical things at any given time. You should expect people to keep the ship running the other 80%of the time.
OKR must be transparent – anyone in the company must be able to see all other OKRs, not just managers! This promotes clear communication and better collaboration between teams and departments.
OKRs should be cascaded – start at the global level, then company level, and finally department level.
Celebrate partial successes – companies that use the OKR methodology have a high objective, and that means that they "fail" a lot because they reach, on average, only 70% of the KR. You should always find ways to celebrate partial success.
How to run an OKR cycle starting today
Finally, a step by step on how to run an OKR cycle!
Define up to three very clear objectives (O)
The objectives must be qualitative; they describe the desired result. For example: understand the customer's needs. There is no need to have metrics for an objective (you will need them in the key results, but we will discuss that a little later).
Consider the following characteristics to define good goals:
Actionable: goals must be goals that a person or a team can execute independently.
Inspirational: they should encourage employees and give them a reason to be excited on Monday morning
Adaptable: OKRs should be adjusted quarterly
For each objective, define measurable key results (KR's)
As we said, the key results will help you measure how far you are from reaching your goals. This means that you must add metrics for the objectives.
The easiest way to configure key results is to follow the SMART model – which means that they must be specific, measurable, achievable, relevant, and with a well-defined time limit.
So, to find out if your key results are SMART, answer the following questions:
Specific: is this KR well defined and understandable?
Measurable: can I measure success or failure?
Achievable: is it realistically possible to do?
Relevant: is this KR important to my goal?
Time-based: have I clearly established when the goal is met? (In this first round, choose a time of up to one week, but keep in mind that OKRs generally have a quarterly time limit).
Engage the team
With well-defined objectives and key results, it will be much easier to convince the team to work according to the OKR method. Know that people must get involved with this new vision. Otherwise, it can be quite frustrating.
Generate reports and discuss the results
Both to keep everyone on the same track and to measure the results. It is worth it to generate periodic reports and sit down with the team to discuss what was achieved and the difficulties along their journey (including what hindered the achievement of some expected results).
As you saw, the OKR methodology is quite simple to be implemented and executed. The most challenging thing is to work the team's mindset. The moment that everyone understands and gets used to this method, results tend to increase.
What do you think about the OKR methodology? Are you ready to start applying it within your company?
Leave your comment and share this article with your friends!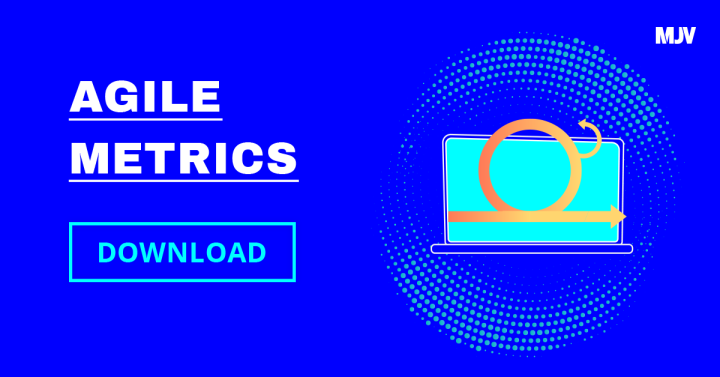 Back