17/05/2023 - By MJV Team
7 min read
How Can Restaurants Find The Sweet Spot With Food Delivery Apps?
DoorDash, Grubhub, Uber Eats and similar food ordering apps have definitely made our lives easier, but are they really the best option for restaurants? Read and find out.
---
As food delivery apps become more and more relevant in the strategies of restaurant franchises, many establishments have become somewhat dependent on them. In the article, we'll explore a little bit of the state of food delivery apps in the US and solutions to avoid putting all your eggs in one basket. Read on!
The state of food delivery apps in the U.S.
Food delivery apps or food ordering apps are prolific in the U.S. There is a high demand for food delivery across the country, whether in larger urban areas or smaller towns. In any city across the country, you can use any of the dozens of top food apps to order a meal and bring it right to your doorstep.
The ordering process is streamlined and straightforward, especially with larger companies, and the apps are attractive. Almost anyone can install the app and quickly choose which restaurants are appealing and place their order. The available options are presented in a way that's easy to understand.
Many consumers and businesses have become reliant on intermediaries because it solves a problem — the gap between the restaurant and its customers. This is especially the case with smaller businesses that may not have the resources of larger franchises.
This is evident when you analyze last year's growth of industry giant Doordash. They experienced record growth that's expected to contribute through 2023. This shows us that there is no expected slowdown in the expansion and development of delivery apps in the U.S.
Since 2019, the industry has seen significant growth, largely due to the pandemic, and the trend of increasing usage is predicted to continue throughout the next several years.
These apps provide convenience for ordering food online, but that comes with some drawbacks. Those drawbacks can significantly impact the companies that rely on them to connect with a larger audience of customers.
Food delivery apps are still popular with many, even though the pandemic has eased, and people may enjoy in-person dining once more. With the creation of ghost kitchens and smaller, primarily online-only restaurants, the dependence on food delivery apps is only increasing.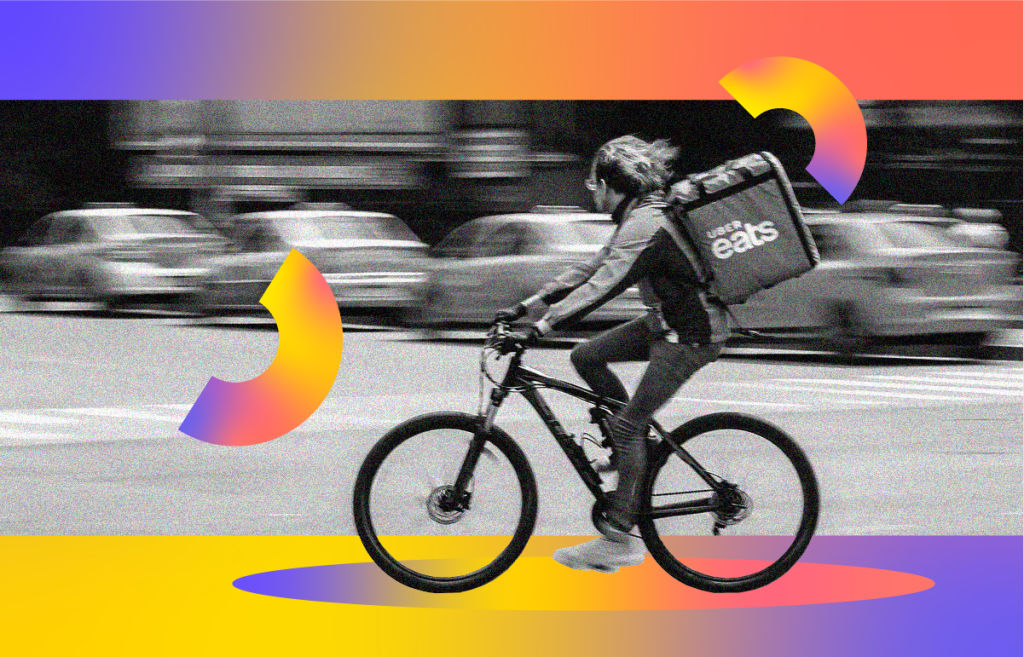 What's the size of the market?
A digital-first economy has emerged since the pandemic, directly impacting restaurant businesses. With this, the number of online orders skyrocketed, representing an essential part of the restaurant's revenue.
While traditional restaurants had to adapt to these new logistics, other business models emerged, such as cloud kitchens (or dark kitchens), true food factories with no tables or ambiance, designed exclusively for delivery.
Over time, this trend seems to become the norm at the back of customer preferences.
The fact is that there is a centralization of the non-essential activities of restaurants to food delivery platforms, through which it is now possible to take care of the process of ordering and delivering food (and sometimes paying).
First, restaurants find themselves relieved, but over time, this concentrates power in the hands of delivery apps — which creates some dependence upon these platforms. Now, online food orders are responsible for many restaurants' primary source of revenue, representing an average of 67% of the orders (75% if we count phone orders).
However, food delivery platforms are now asking for a significant portion of each purchase in return, charging almost 30% of the order value.
It's worth mentioning that this industry is increasing in popularity globally. Most first-world countries have the same range of options. The U.S. still dominates the market in terms of popular amity and usage volumes in total.
All predictions point to the expansion of food delivery platforms.
High fees put restaurants in the hands of big companies
When it comes to convenience, food delivery apps offer a good solution. However, the fees charged to the restaurants for this service create a dilemma. Those incredibly high rates prevent growth and cause issues for many businesses.
It's true that this impact is decreased for larger corporations with a large national or international presence, but smaller franchises or single restaurants may suffer as a result.
When it comes to businesses that operate strictly online and have no in-person dining setup, this impact is very significant and can mean the potential for food app dependency.
The convenience of having a food app to deliver offerings is very appealing to most of these types of businesses. It's expensive to offer delivery using an in-house workforce, especially when your business is bare-bones via internet orders only.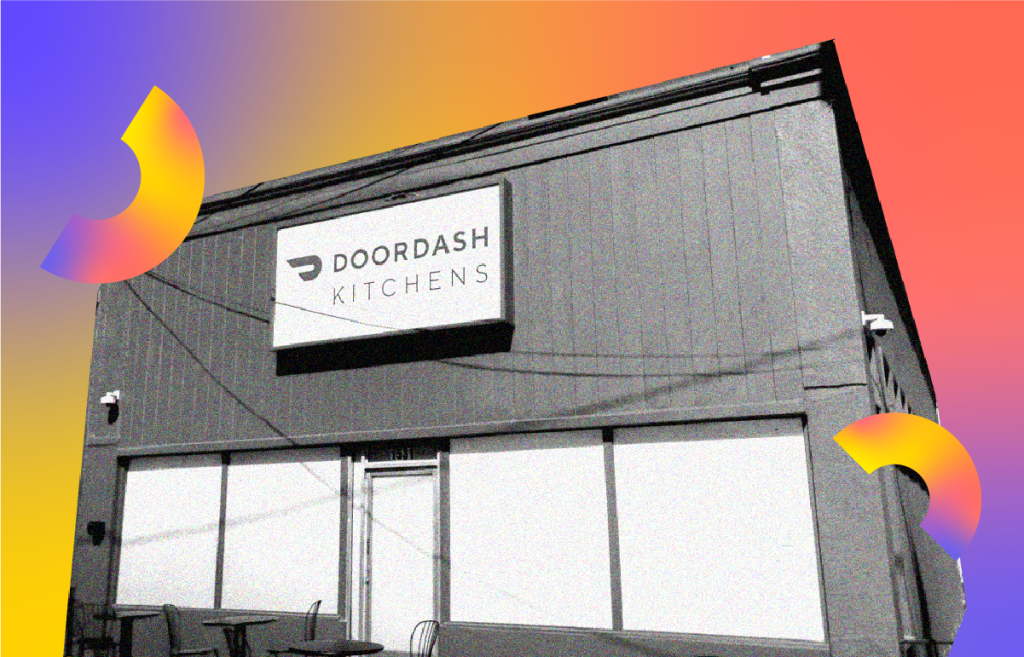 Should you rely on food delivery apps?
Food apps are a common solution for restaurants to stay connected with a broader customer base. These online food providers allow people to quickly select the restaurants and food they want and place an order on their electronic device. This option sounds like a wonderful solution for the customer and business, but there are some pros and cons to consider with this setup.

Consider the pros of using a food delivery app. These benefits are many reasons why restaurants have become dependent on using these platforms to propel business.
1. Wide selection
Individuals ordering from a food delivery app can access an extensive range of options. Most delivery apps provide a full menu for connected restaurants, which makes getting the food you want when you want it simple. Whether it's Chinese, Italian, or Caribbean food.
2. Featured menu items
If you have a specialty or a featured food item, these apps are great for showcasing them. They allow you to insert menu pictures and any special deals on the home page or the menu item description. This resource is a great way to sell more of a specific item.
3. Help spreads the word about the restaurant
New restaurants have notoriously needed help getting the word out about their presence. When you work with a food delivery app, you can access a wider range of customers you wouldn't usually reach. When they browse through food options in the area, your business will appear and provide them with more details and options to order food at their location. Many people today discover new restaurants by using this method when they want to try something new or experience something different when they are away from home.
4. Allow for more business
Many people don't have the means or availability to travel to pick up food. When you use a food delivery app, you can place your order quickly online and have it delivered to your location. This is an ideal option for people ordering lunch at the office or who don't have a vehicle to pick up food. In return, most restaurants see an increase in their overall business when they feature their food offering on a food app's website.

Consider the cons of using a food delivery provider instead of handling food delivery yourself. These cons should give you pause when thinking of relying on a food delivery app exclusively to connect with your customers.
1. Driver delivery times
One primary complaint that customers have using the food delivery apps is that the food doesn't arrive on time. This occurs very frequently, and when the customer gets their food, it's cold and unappetizing. Much of the reason for this is that the delivery driver will choose which orders they want to take to the customer based on the featured tip.
The orders that don't have a tip logged onto their credit card order tend to have a poor quality of service. This is true even if the customer plans to tip in cash and leaves a note on the order. Essentially, your food order is left at the mercy of the delivery driver and their delivery preferences.
2. Customer service
Customer service is notably lackluster for many of the food delivery apps. When there is an issue, the customer can't contact the restaurant directly in most instances. They must contact the food delivery app to resolve their issues. When it comes to refunds, the delivery platform takes days to issue refunds, which leaves a bad taste in the customer's mouth that also reflects poorly on the restaurant they ordered from initially.
Whether it's the fault of the restaurant or the driver, the restaurant suffers the impacts regardless in most instances. An example would be if the driver failed to deliver the food to the correct location and refused to correct the issues. The customer is hungry and has to wait days for a refund.
3. Botched orders
If there is an error with the food delivery app, the results reflect in the order the customer receives. Fixing the problem is a headache and impacts the reputation of the restaurant. Additionally, if the driver picks up an incorrect order, the customer will also have a poor impression and is left unhappy with their experience.
4. High fees
The most notable problem with using food delivery apps to fulfill your restaurant's delivery needs is the high rate of fees charged by the app. These rates are very high and rise higher with inflation. The impact is very noticeable, especially for small businesses trying to carve a niche in the marketplace. This leaves no room for growth and imparts constant stress on these businesses.
The best strategy to avoid food apps dependency
This may not be the case for you, but during the pandemic and with lockdowns worldwide, many businesses turned to platforms like food apps and the like to have an online presence for the first time.
The best solution for restaurants is to gain some independence from food delivery apps. In that case, it's no secret: setting up your own online ordering platform is essential.
Both operating through food delivery apps and creating your own solution will have some specific concerns, such as shared revenue with third parties and the need to absorb delivery logistics, respectively.
The sweet spot is to modulate these alternatives according to your business needs. Restaurants are already used to dealing with delivery logistics on a smaller scale.
Taking the lessons learned from previous instances of food delivery and adding new technology and streamlined logistics may mean you can create a fresher strategy. This newer approach to food delivery for your business can provide many benefits — the most of which is the ability to break free from the higher fees imposed by top food apps operating in the country.
Your customers can still get the same reliable and streamlined service they are used to having when they use a food delivery app. However, the business gets to keep the money they make for themselves with fewer costs associated with the convenience.
What is the best cost-benefit?
a) Increase the fleet a little, stop sharing revenue, and use food apps to help the orders flow?
b) Or remain only within these platforms, sharing almost 1/3 of the order value?
This is a very specific question that only you can answer. But if you choose to develop your own app/web app, you are in the right place.
Decided to Build? Reach out to MJV
Are you ready to stop depending on food delivery apps? If so, consider building your own app or website to help you stay on track and retain online business opportunities.
This option allows you to break free from dependence on food delivery apps and helps you regain control of your sales and ability to connect with online customers. A robust app or website that's simple to navigate, order food, and pay is an intelligent solution to an ever-increasing problem for most restaurants in the market today.

To get started, get in touch with MJV and learn how we can collaborate to help you get the tools and resources you need to stay connected with customers and stop paying exorbitant fees. We have modern solutions that help propel business to new heights with support and features that make using our services a smart solution.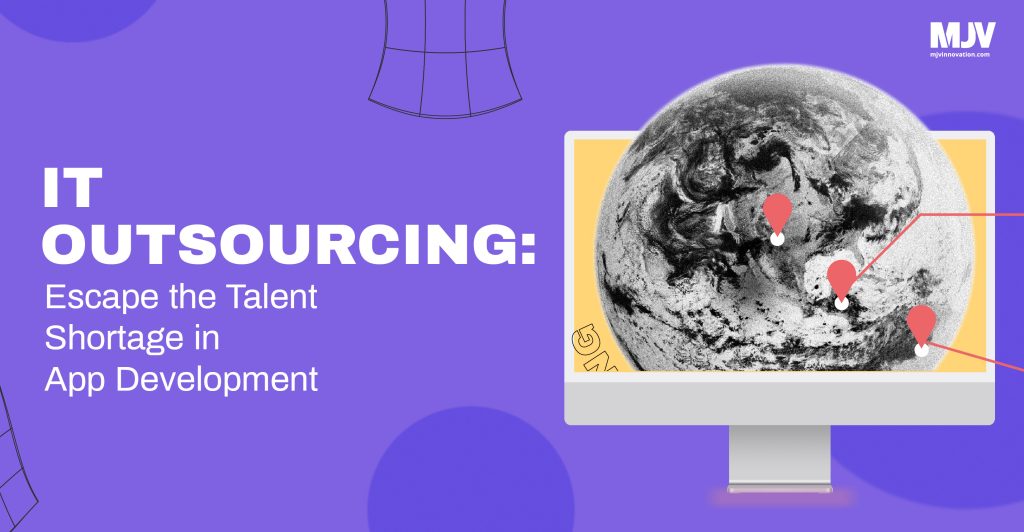 Back