03/03/2022 - By MJV Team
8 min read
Customer Profiling: Get inside the mind of your clients
No matter the industry, all functioning businesses should be investing time to understand who their customer base is and what they desire.
---
Intro: Know your consumers, present and future
In an ideal world, all businesses would want to build that perfect community of satisfied customers that promote their brand and keep coming back for more.
But that's not always realistic, and such relationships don't just come out of thin air!
First, an understanding of the people you are selling to needs to be attained.
This is where Customer Profiling comes into play.
By creating profiles (based on different categories grouped for marketing and advertising purposes) that describe consumers, Customer profiling lets you into the secrets of knowing who existing and future customers will be.
This understanding will help prevent negative experiences, provoke positive emotions, and identify the most effective marketing channels.
Customer Profiling has helped some of the biggest brands across the globe segment their clients to reach out to them in a more effective manner.
Read on: to see what customer profiling is, how it can help achieve business goals, and why it is one of the best ways to get deeper audience insights.
Customer Profile: The fundamentals
Consumer profiling creates data-driven profiles of an organization's perfect customers. Profiles that offer specific details about demographics, customers' likes, dislikes, plus those all-important purchasing habits.
Providing detailed information about a target market helps businesses gain in-depth insight into their customers, so they understand their needs considerably better.
It is done by categorizing consumers into groups, or 'profiles,' based on key characteristics that each consumer in a particular group has in common.
From these groups, it is possible to see which consumers are likely to share interests and consumer habits and how they are likely to respond in the future. This is key for businesses that need to make plans for the future based on the market. Helping drive company direction and unlock new sources of growth.
"You see, for businesses to grow, finding the right customers is crucial."
Businesses thrive when they reach the right people, allowing the definition of market segments. Then through targeting advertising to specific market segments, companies and marketers can have improved success with products and help achieve desired business growth.
Profiles are frequently built around demographics and socioeconomic statuses, such as household income, education, and occupation. Psychographics are also taken into account, detailed on the consumers' attitudes, motivations, and lifestyles.
More details on the consumer's use of particular products are used if the client wants to market a product.
Customer profiles help outline the current and/or ideal customers based on actual data. They represent customers who act and think similarly, and clients can be segmented into several groups to approach them differently. Without correct profiling, customer targeting can turn into shots in the dark.
The why: Understand the customers
So why is understanding your customer so essential? Well, as is becoming a bit of a tradition here at MJV, let's start the argument with a couple of hard-hitting statistics:
32% of customers stop doing business with a brand they love after only one negative experience. (Forbes)
72% of customers will share a positive experience with 6 or more people. Whereas with unhappy customers, 13% will share their experience with 15 or even more individuals. (Esteban Kolsky)
65% of all consumers find a positive experience with a brand to be more influential than great advertising. (PwC)
You see, customers are the lifeline of all businesses, and attracting and retaining them is one of the most crucial tasks businesses face, failure to do which can ultimately lead to their downfall. Therefore, improving their experience is the prime concern for businesses.
Still not convinced? Ok, here is a list of reasons to understand the consumer.
Using consumer profiling allows a business to know its market and make decisions based on its typical consumer's perspective. The results of the method improve the services they provide. By meeting the needs and expectations of their target market more effectively, essentially making the business more likely to succeed in its goals.
Consumer profiling also allows businesses to plan more profitable marketing campaigns, targeting the consumer profiles' most significant prospects.
Once a company knows what profile its customers fit into, it is easier to market and target prospects matching their customer profiles. This enables the return on investment for marketing purposes to be far greater than a marketing campaign that has not been targeted to the appropriate consumer profiles.
Further customer profiling benefits include:
Improves the search for new leads – It's easier to attract the right people when you know which direction to look in.
Empowers objective decision-making – Research and statistics are always more powerful than assumptions.
Enables a shared vision of the target customers – Getting marketers and salespeople to have the same approach them.
Enhance marketing activities – Measuring goals more accurately becomes more attainable.
Increasing customer retention and loyalty – When you know your audience, you provide more relevant content, product, and services.
The evidence, I think you will agree, is compelling. Customer Profiling is clearly a method that can bring the customers closer through understanding them better.
The method: How to build and use a Customer Profile
Before marketing a product to potential customers, the target customer needs to be defined, generally based on their:
Lifestyle
Age
Location
Income
Interests
Buying patterns
Purchasing preferences
Stage of life
Another common way of separating consumers into social grade profiles for marketing purposes is to split them into different categories considering their occupation.
Typically, the groups start with senior managerial roles and then work their way down.
Experiences today should be personalized enough to delight you and generic enough to scale.
Once relevant information about current and potential customers is collected, consumer profiles begin. Profiles that describe specific segments allow an individual's envisionment of your products.
Offering an in-depth understanding of:
What will motivate them to find your business;
The benefits they are looking for;
Where they are most likely to interact with your advertising on;
What will best appeal to their wants and needs.
Once a clear picture of the type of customers a business should target has been formed, an appropriate marketing strategy can be created. The ideal customer profile will help pinpoint who, where, and how to reach potential consumers interested in what your business has to offer.
But what can you do with your consumer profiling insights?
The next step is to create personas that present the profiling research in neat characters, businesses' "typical customers."
The personas should be considered when developing everything from products to messaging.
With these consumer profiles, context can be added to customer journeys to provide an even more tailored product or service.
Customer Profiling vs. Segmentation
Customer segmentation is a grouping of customers based on common characteristics, which comes in handy when running a targeted campaign.
Customer profiling has become a significant focus today as general segmentation can come across as little inflexible and old-fashioned. It is all about the consumer's experience and its improvement.
The key difference between segmentation and profiling is customer personality.
Segmentation is like an empty shell, while profiling gives it a soul. See the methods as teammates. Use both to create complete profiles that will allow you to target the right people and get to know them simultaneously.
The MJV way: Our customer profiling framework
Here at MJV, we have combined a couple of our fundamentals to the Customer Profiling method to provide an approach based around themes from 3 perspectives or pillars:
1, The marketing pillar
Involves mapping processes, touchpoints, communication channels, and efforts to find bottlenecks in strategy. In short, we are incorporating a marketing intelligence step into the Consumer Profiling framework.
You see, there are certain fundamental bits of intel that are marketing must-haves in knowing the customer.
i) Define your Ideal Customer Profile (ICP)
An ideal ICP refers to the perfect buyer profile or the perfect customer for what the organization is looking for.
An ICP lends itself very useful if your organization utilizes ABM, or account-based marketing, allowing you to focus on selling to targeted accounts that fit your organization.
When done correctly, an ICP can help define the problems you're solving, align your product/service capabilities with customers' needs, and assist in laying out your future road map for product/service updates and changes.
ii) Establish priorities with lead scoring
Lead scoring is a methodology used to rank prospects against a scale representing each lead's perceived value to the organization. The resulting score is used to determine which leads a receiving function will engage, in order of priority.
Lead scoring allows a business to customize a prospect's experience based on their buying stage and interest level and dramatically improves the quality and "readiness" of leads delivered to sales organizations for follow-up.
iii) Identify low-touch and high-touch customers
Low-touch vs. high-touch customer success engagement is often seen as human vs. automated communication.
A choice between one-on-one customer assistance and personalized solutions and the provision of resources a customer can use themselves.
Understanding which customers are low-touch and high-touch can save you time and effort.
iv) Implementing Spin-selling
SPIN selling is a sales technique designed to help sales reps close complex deals.
The acronym SPIN stands for different types of questions:
S = ituation
P = roblem
I = mplication
N = eed
It is the moment of contact, whether in person or through cold calls, the time to get more information about your prospects.
v) After-sales
The time to reflect, analyze, and plan. An opportunity to explore the current quality state of delivery and see where improvements can be attained.
2, The Design Thinking Pillar:
Design Thinking tools can play a crucial role in constructing intel on the customer and thus fit our Customer Profiling model. This is all about bringing validated research inputs through tools to obtain qualitative insights, tools such as:
Creating Personas – a great guide to understanding what your customers think. And that is fundamental for the success of your business.
The most significant benefit of mapping personas is having a clear picture of specific users that everyone can focus on and align with.
Having specific representations of the user keeps us from designing for ourselves and disagreeing about what "the user" wants.
Customer Journey Mapping – a visual representation of every experience your customers have with you, your services, your products, basically your entire brand. Journey maps illustrate all the touchpoints that your clients may have through visuals that tell the story of how they moved through each phase of interaction.
Through alignment and communication and when correctly implemented, customer mapping can bring your organization a great deal of success.
Empathy mapping – a visual tool that analyzes and describes behavioral aspects of the ideal customer
Empathy is the key to understanding how your customers act and who they are.
Knowing what your customers think and, more importantly, how they feel is crucial to developing popular products and services and empathy.
Service Blueprints – diagrams that visualize the relationships between service components (people, physical or digital evidence, and processes) directly tied to touchpoints throughout the customer journey.
Providing a complete picture of the process makes it so that anyone can understand the relationships between procedures and the challenges these complex systems have to deal with daily.
3, The Data Science Pillar
Offers the opportunity to compare the findings of the research process and scale into the CRM bases through Big Data analyses, actually segmenting customer profiles according to guiding criteria and offering indicators to support the decisions of decision.
It's crucial to back up or even debunk any assumptions you may have about your target customers.
While you might think you know how your customers think, having data to back up your hypothesizes ensures you target the right people at the right time and in the right ways.
But what about MJV? What gives us this moral authority to wax lyrical about Customer Profiling and even come up with our of mode, I hear you ask!
Let us finish this blog by sharing what we believe gives us credibility within the area by highlighting a case study where we utilized our method to some success.
When one of the largest Fintechs in Latin America noticed an overwhelming increase in customers and wanted to understand its new public, it called on MJV to utilize our Customer Profiling model.
Essentially the plan was to understand was to go back into its history and analyze the habits of its original to gain a better understanding of the new members, to comprehend:
1, Discover who are these new people are;
2, Understand the new customers and their unmet needs;
3, Where to put employees to create products that serve these customers;
4, What are the opportunities to develop innovation to retain this new audience?
5, Expand the portfolio of products and services.
The project was overriding success, a milestone for the Fintech, and it indicated the company's next steps in a long-awaited phase of the business.
In the end, listening to the customer was critical when dealing with such a disruptive company – Click here for the full report.
Reflections: Dense topic worthy of collaboration
Ok, so looking over everything that has been covered today:
We have provided our vision of what is and the benefits of Customer Profiling.
Given you an outline of what is required to build your example of an actionable customer profile.
And even thrown in a working model of where we have put it to use.
The plan has been to highlight how these profiles help you run successful marketing campaigns and create relevant content to develop your products or services with the right approach.
Obviously, this is a fairly dense topic, and we could easily write 3 or 4 blogs on the subject. But if you feel like some of the issues we've touched on today ring a bell and perhaps are sensing that your company might be falling behind when it comes to customer engagement. Why not reach out to one of our specialists for a free consultation. I mean, why not? What have you got to lose?
Remember, you don't have to go it alone.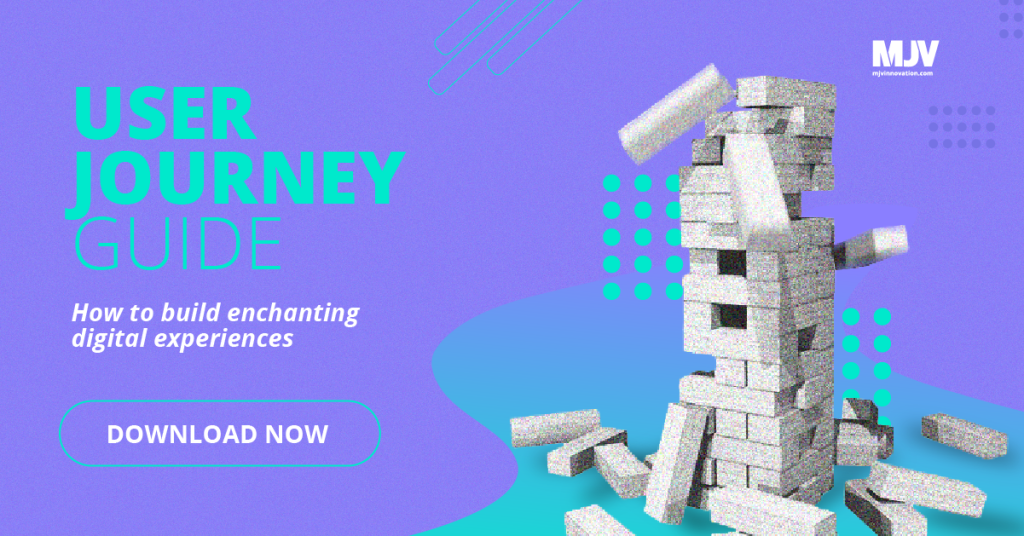 Back